British Royal Family Portraits
The Evolution of the Royal Portrait
ADVERTISEMENT ( more slides)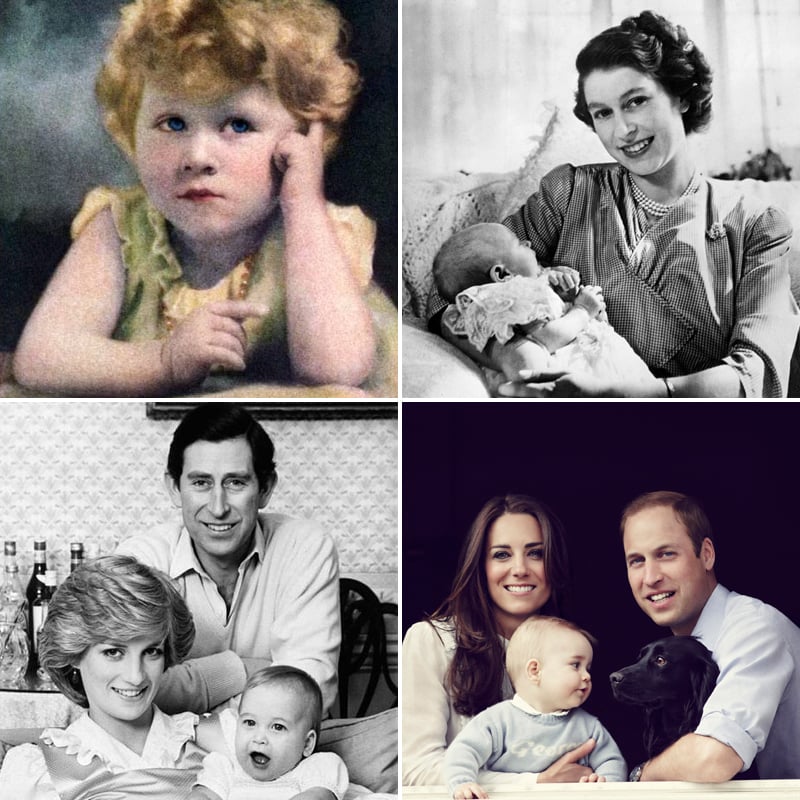 1
The Evolution of the Royal Portrait
Lucky us! To celebrate Britain's Mother's Day,
the Duke and Duchess of Cambridge released a new family portrait
. In the photograph taken by Jason Bell, we see 8-month-old Prince George joined by his mom, dad, and dog Lupo. If he's anything like his great-grandmother, Prince George is just getting started. During her life, Queen Elizabeth has sat for 741 official portraits. Over those eight decades, the image of the monarchy has evolved, representing its changing relationship with the public. Queen Elizabeth has gone from an adorable child princess with a serious side to a maternal monarch with four children to a dignified icon who represents duty and accessible tradition. Like the queen's portraits, the Cambridges' newest photo also captures their personalities and place in the royal family. Prince William and Kate come across as young and informal, but with the soft focus and heavy filters, they're also near perfect. Hardly a flaw in sight, not that you could notice any with the adorable, chubby-cheeked baby heir there to distract you. Like a medieval royal perched on his balcony, William and his family appear to be looking slightly down toward the commoners. But with his family dog and rolled-up sleeves, the future king of England is also telling Britons that he's just like you! To put the photo in context, take a look at past occasions for royal portraits.