Britney Still Winning Awards and Being Sold Out
ADVERTISEMENT ( more slides)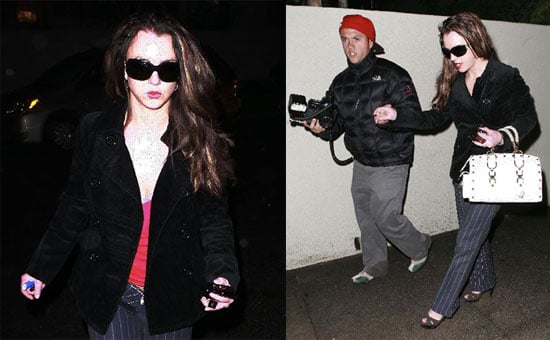 1
Britney Still Winning Awards and Being Sold Out
Britney spent her weekend with a new paparazzi buddy (aren't they all) on Friday and stopping by the Hustler store on Sunday with Sam. Hopefully she
kept her clothes on
this time. The good news for Brit is she won
Best International Album at France's NRJ Music Awards
, but there is also trouble brewing. All week
ET
aired a fairly uneventful series of interviews with her photographer/boyfriend Adnan Ghalib, but apparently that's not the most important video he's looking to sell (plus he claims he wasn't paid for that).
News of the World
— so, big grain of salt — says that
Adnan is trying to sell six videos of Britney
in various mental and emotional states rambling about everything from her childhood to loving Kevin. He's looking for somewhere in the ballpark of $2 million. On the other hand, her other shady friend Sam claims that he's
never profited a dime
off Britney. I guess that's good to hear, but it would be better if it was never a question of any of the men in her life selling her out in the first place.
To see more of Britney's weekend just
Flynet