Is Cate B a Mommy to Be?
Like us on Facebook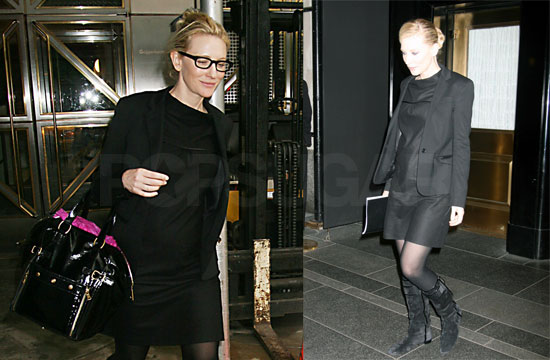 1
Is Cate B a Mommy to Be?
Cate Blanchett was all dressed in black as she made her way around Manhattan this weekend. Lately, we've been seeing Cate in loose fitting dresses at the various premieres of Elizabeth: The Golden Age and now that she's not all done up we can't help but notice a few things. You know we hate to speculate, but the Internet is abuzz that Cate might be expecting her third baby. Of course, it could just be some unflattering fashion choices or being caught at a bad angle, so tell us what do you think?
More pictures of Cate for you to analyze so just