Diddy and His Costars Bring Their Raisin Into The Sun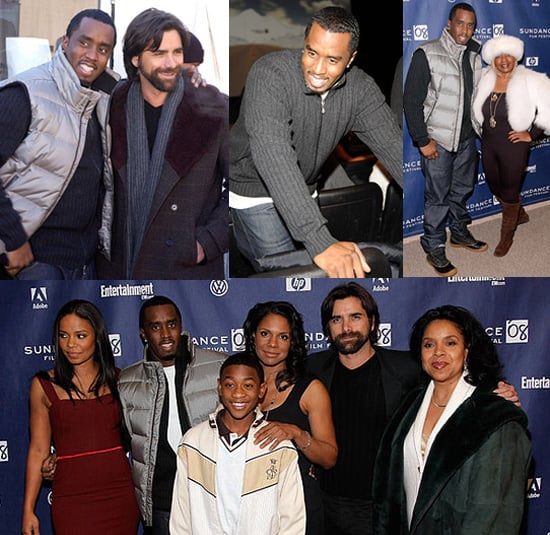 1
Diddy and His Costars Bring Their Raisin Into The Sun
I owe Diddy an apology. I've been giving him some flack over the past couple of days that he is only at
Sundance
to
promote his vodka
, though he is in fact in town to premiere a pretty big film at the festival, the newest version of
A Raisin in the Sun
, alongside Phylicia Rashad, John Stamos, and Audra McDonald. To be fair, he did spend a good amount of time with
that vodka
of his. Heh. While at the festival, he talked about being involved in such an important project.
He said:
On his first lead movie role: "This a historical moment for me, my first starring role in a movie...Some of the audience is going to want to see did I do good or did I fall flat on my face?"
On the film: "Sometimes people come to a place and don't expect to get the message...This generation, they come for entertainment ... then they realize, 'oh man, this movie is really touching. It's making me really appreciate my family."'
On moving from Broadway to film:"Broadway truly prepared me. It made me really go for it...I was like, I came here to get with it and tell a story. I have a long way to go ... but I'm swimming, baby."
Luckily for us, their
Raisin in the Sun
will also premiere February 25 on ABC, so we'll all get to see Diddy's acting chops. Until then, I'm sure he shared a few of his
party pointers
with his costars to celebrate their film. To see more from the premiere and party just Images include: Geoffrey Gilmore, Sean Combs, Janice Combs, John Stamos, Sanaa Lathan, Justin Martin, Phylicia Rashad
Source