Fergie Is Suuuperwoman!
Like us on Facebook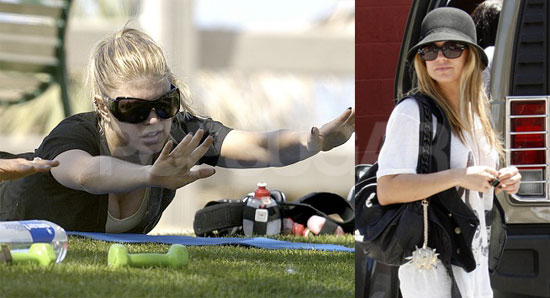 1
Fergie Is Suuuperwoman!
Fergie Fergs has really got her superhero thing (Fit could probably give me a more technical term for that) down pat -- she's obvie got the muscles to hold that one for a while. When she was done with that exercising business, she was back with her favorite weapon-purse running some errands on the town. I mean, I'm all for self-defense, but couldn't she have just gotten some pepper spray rather? That thing could hurt someone in a crowded room.
More of Fergs getting her fit on so