Fox Finishes Up Upfronts Week! Yay!
Like us on Facebook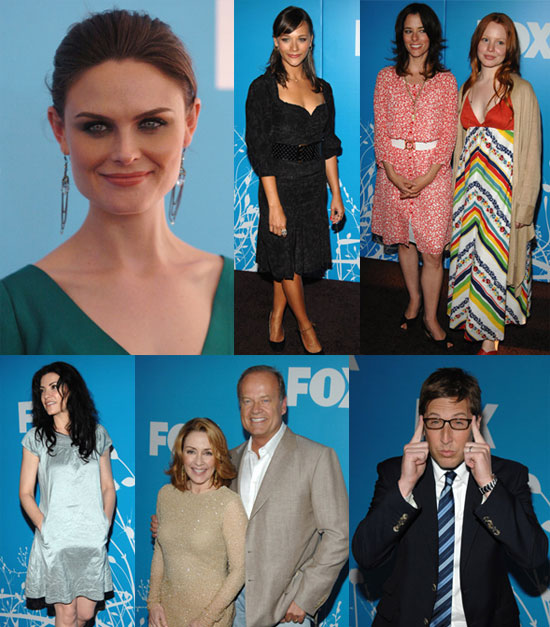 1
Fox Finishes Up Upfronts Week! Yay!
Fox rounded out the week of Upfronts with their party to announce the new fall schedule. Parker Posey and Lauren Ambrose's (from Six Feet Under, the finale of which I have still not recovered) new show, The Return of Jezebel James, does not look nearly as funny as it should considering the cast, but I have hope. Rashida Jones from The Office was also there to introduce her new pilot, which is expected to be a midseason replacement. We'll see what that means for her in Scranton (more on that later). The hilarious Spike Feresten was also around to celebrate his "TalkShow." Happy it's renewed, but Fox should really give it a better timeslot! Check out clips from a bunch of the new shows here! Whee!
To see tons more pics of the party including more Emily Deschanel, David Boreanaz, Jeff Foxworthy, Omar Epps, and lots lots more just
Images include Emily Deschanel, Joely Fisher, Brad Garrett, Kat Foster, Eddie Kaye Thomas, Camille Grammer and Kelsey Grammer, Carrie Fisher, David Boreanaz, Jeff Foxworthy, Jennifer Morrison and Jesse Spencer, Julianna Margulies, Patricia Heaton, Omar Epps, Parker Posey, Rashida Jones, Shaun Majumder, Craig Bierko, Johnny Sneed, Spike Feresten, Lauren Ambrose