Gisele Bundchen Eating Ice Cream Cone in NYC Pictures
Gisele Eats a Cold Treat to Kick Off a Sunny Weekend
ADVERTISEMENT ( more slides)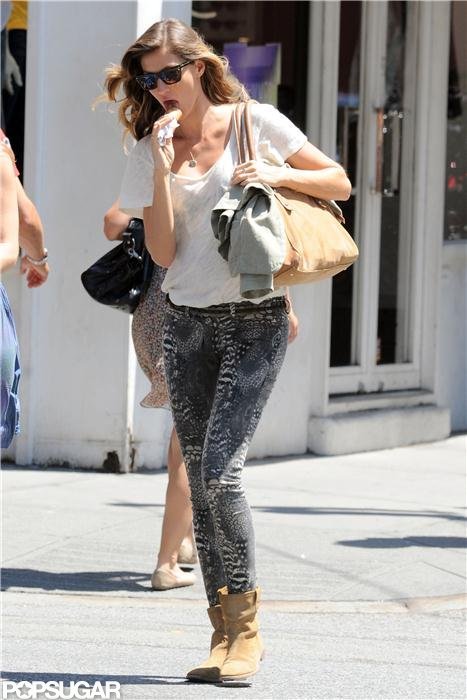 1
Gisele Eats a Cold Treat to Kick Off a Sunny Weekend
Gisele Bundchen snacked on an ice cream cone as she strolled through the West Village today. She's in NYC after stopping in Boston to spend time with her son Benjamin.
Gisele and Ben went to a park
, where she showed off what looked to be a baby bump. Her possibly pregnant stomach was on display as well during a recent trip to Brazil for the launch of Top Cufa's model search.
Gisele is still the world's highest-paid model
, having made $45 million in the last year, but she's since switched gears to her other passion, the environment. Gisele promoted the launch of the United Nations Conference on Sustainable Development, Rio+20, this week and shared a photo of herself working on her computer.