Gisele Bundchen and Tom Brady in NYC With Kids | Pictures
Gisele and Tom Reunite For a Family-Filled Weekend in NYC
ADVERTISEMENT ( more slides)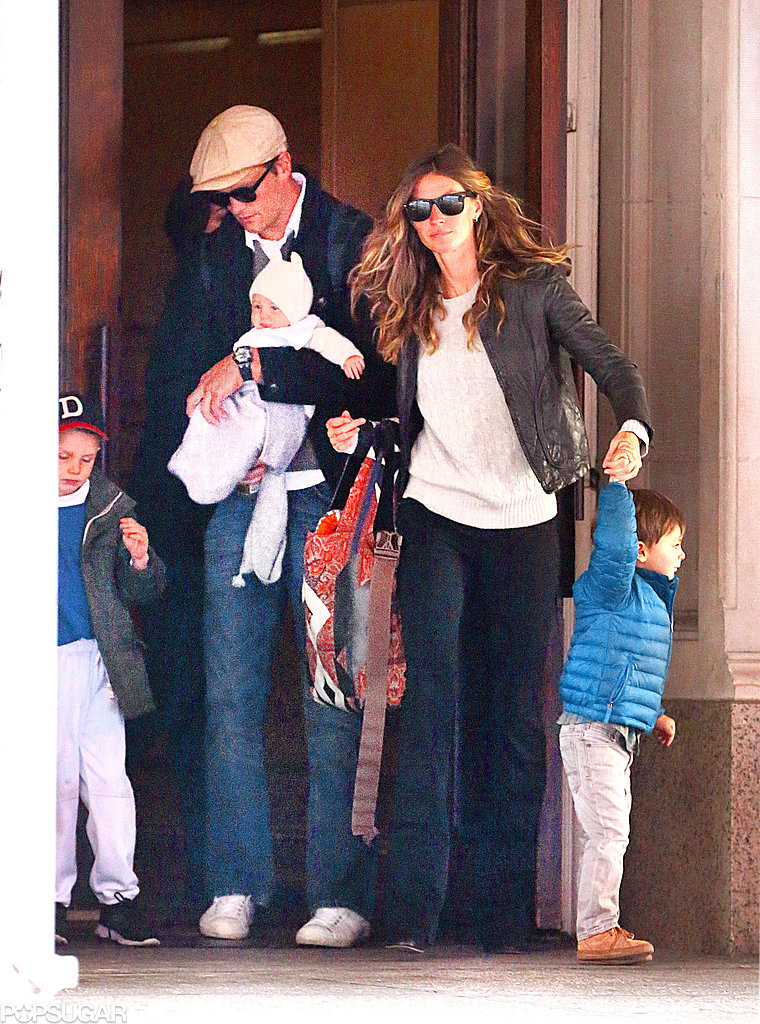 1
Gisele and Tom Reunite For a Family-Filled Weekend in NYC
Tom Brady and his sons Jack and Benjamin popped up in NYC to join Gisele Bündchen and little sister Vivian over the weekend. On Saturday, the five-some ventured out together. The mother-daughter duo were reunited with their boys for even more fun, including a lunch stop at the Extra Virgin restaurant. There will likely be many Big Apple outings in the family's future — Tom and Gisele are apparently in the market for a new Manhattan place. Before the boys arrived, Vivian kept her mom company in NYC and beyond.
Gisele and Vivian braved the rain
for a Friday outing in the Big Apple, and earlier this month, the girls
made a stop in Sao Paulo
.