Grammy Nominations Concert
Taylor Swift Announces — and Nabs Three — 2013 Grammy Nominations
ADVERTISEMENT ( more slides)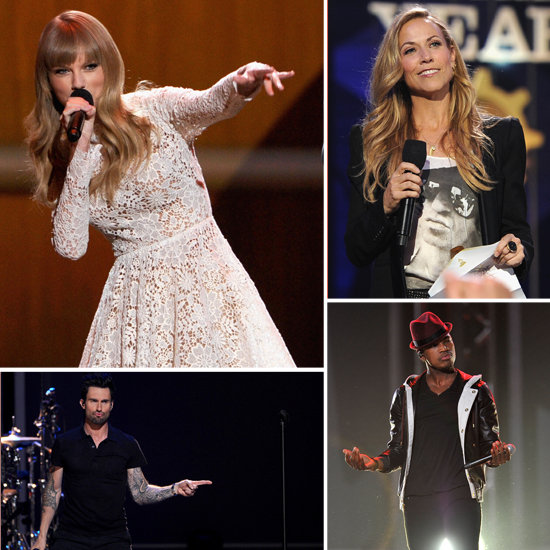 1
Taylor Swift Announces — and Nabs Three — 2013 Grammy Nominations
Taylor Swift and LL Cool J had emcee duties
at last night's Grammys Live Nominations Concert in Nashville. She traveled to Tennessee after a fun few days shacking up with new guy Harry Styles in the Big Apple.
Taylor and Harry shared a couple sleepovers
at her hotel before duty brought her to the next stop on her world-traveling itinerary. Yesterday, though, was all about business. She helped announce those in the running for the 2013 Grammys — check out the full list of
2013 Grammys Nominees
! Taylor grabbed three nods herself, but Kanye West and Jay-Z lead the pack with six nominations for
Watch the Throne
. The band fun. was on hand to perform during the show and get some good news of their own. Other artists like Maroon 5, Ne-Yo, and Sheryl Crow also joined the fun in Nashville. The Grammys air Feb. 10 on CBS.