ADVERTISEMENT ( more slides)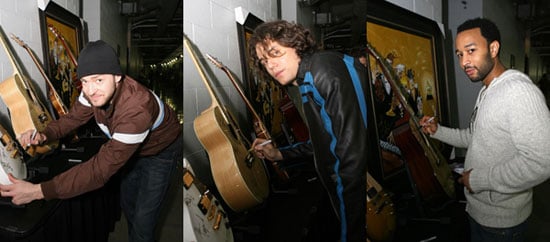 In preparation for this Sunday's Grammy Awards (Wheeeee, Awards Shows are fun-ish), some of our super favorite Male Artists got together to sign some guitars. Presumably this is for charity and not just to practice writing their fantasy married names (I can see it now, Mr. John Simpson...). Sometimes the Grammy fun gets lost in the Oscar hype, but we can't wait to see what the show has to offer -- there's even a Police Reunion among all the other excitement. I mean, have you seen this list of performers? Titillating stuff.
Be sure to check in on Sunday for FabSugar's Live Coverage of the Red Carpet Fashion.