Guess What We're Giving Away?
Guess What We're Giving Away?
Like us on Facebook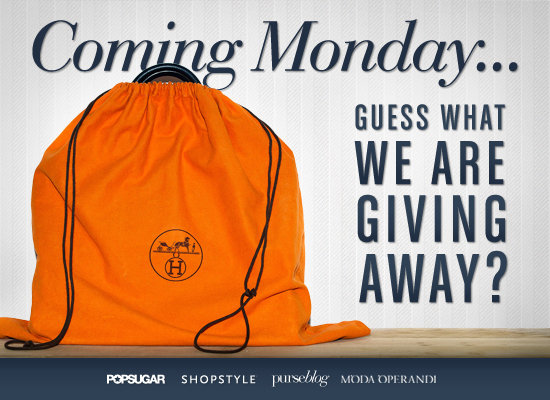 We are beyond excited to announce that on Monday, Aug. 6, we are partnering with ShopStyle, PurseBlog, and Moda Operandi for the giveaway of all giveaways. While we can't tell you what's hiding in the bag, we can say that this timeless fashion piece is the most coveted fashion accessory in the world. It's the crème de la crème. The mother of all handbags. Oops, did we let that slip? Stay tuned to find out how you can enter to win.