Gwen Stefani With Kingston and Zuma at the Park in LA
Gwen Stefani, Kingston, and Zuma Gear Up For a Long Weekend With a Park Play Day
ADVERTISEMENT ( more slides)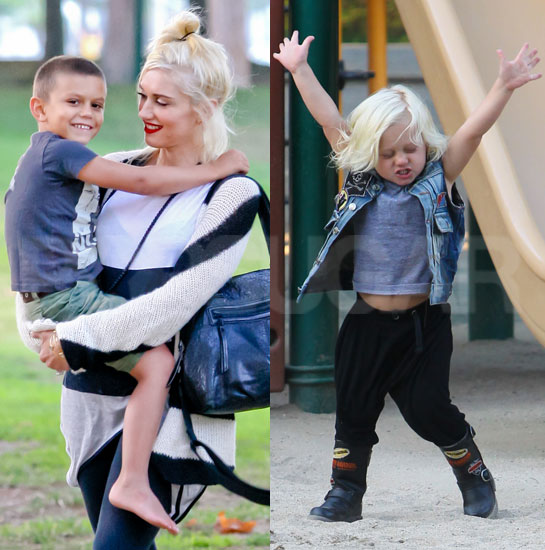 1
Gwen Stefani, Kingston, and Zuma Gear Up For a Long Weekend With a Park Play Day
Gwen Stefani held onto Kingston at a park in LA yesterday. Zuma was also along, and the trio played in the sandbox and took turns going down the slide during their outing. Dad Gavin Rossdale wasn't on hand since he was spotted running errands around town. The family of four was all together last weekend, though, when they hit the beach in Malibu.
Gwen Stefani wore a bikini
and Gavin went shirtless while their boys built sand castles. The upcoming three-day weekend should give the Stefani-Rossdales plenty of time to soak up the last days of Summer, which they've seemed to enjoy with their many outdoor adventures.