Happy Birthday, Hayden!
Like us on Facebook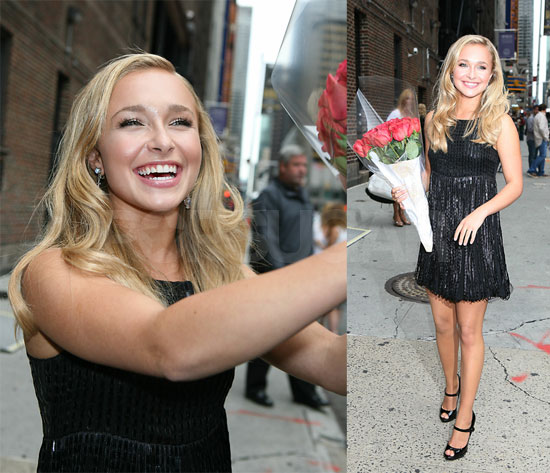 1
Happy Birthday, Hayden!
Hayden Panettiere was looking quite glamorous heading into The Late Show With David Letterman in her LBD last night. Fab found the outfit that the actress chose to debut her more grown up look. Today Hayden turns 18, which is a milestone we bet her LB boyfriend Stephen is celebrating as well. The Heroes' indestructible cheerleader is going to get a little bit of on-screen competition next season - Kristen Bell has just signed on as the newest cast member. Hopefully these two beautiful blondes can keep it civil and combine their powers for the sake of saving the world.
We bet her boyfriend Stephen had big plans for Hayden's big day! Lots more of Hayden so