Johnny Knoxville - Serious Actor?
Like us on Facebook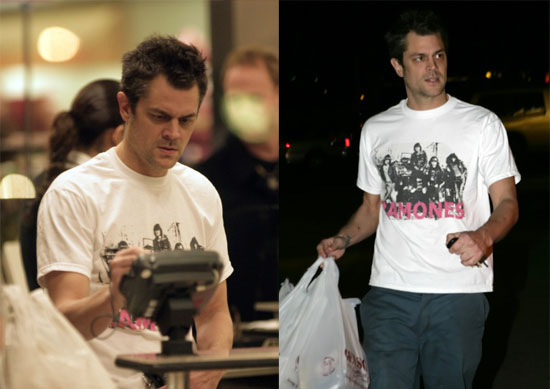 1
Johnny Knoxville - Serious Actor?
While I am not a huge fan of Johnny Knoxville, the Jackass, he's cute and he seems to be expanding beyond his self inflicted painful ways. In fact, Johnny's next film, Killshot, is executive produced by Quentin Tarantino (not to be confused with Kill Bill). Anyway, that's a major step up for Knoxville in the movie world. The film also stars the beautiful Diane Lane as a woman on the run from two hit men after she witnesses a murder; Johnny plays an FBI agent who tries to protect her. Who would've thought that the man who once clamped a mini alligator on his nipple for fun on the big screen could someday be seen as a serious actor? I guess only time will tell on that front.
For more pics of Johnny sidekicking while shopping just