Joseph Gordon-Levitt Big Muscles Pictures
Joseph Gordon-Levitt Bulks Up For an Addictive New Role
ADVERTISEMENT ( more slides)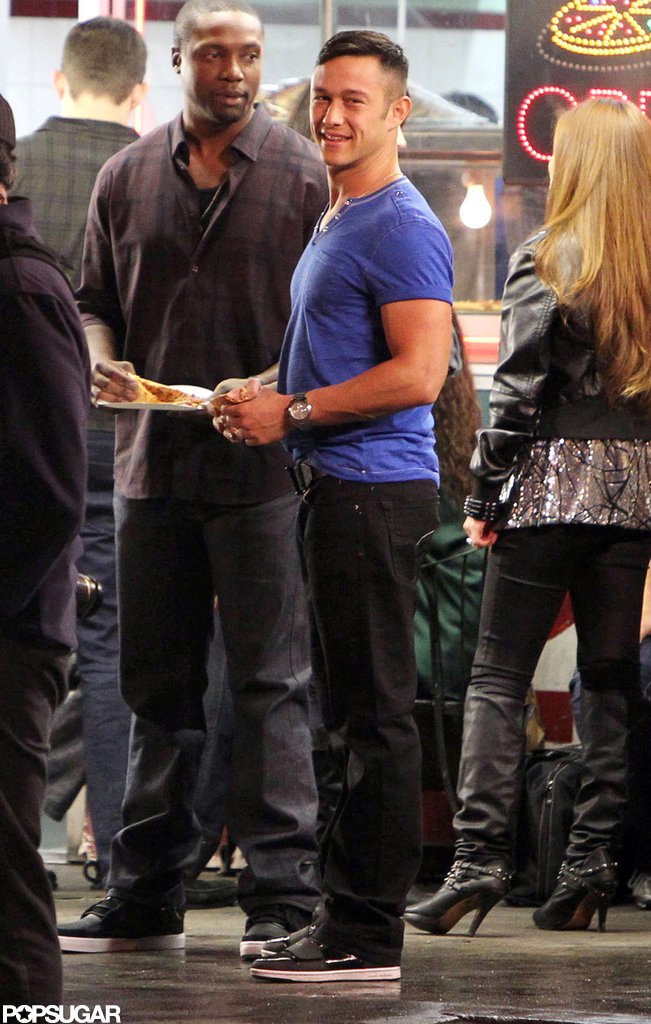 1
Joseph Gordon-Levitt Bulks Up For an Addictive New Role
Joseph Gordon-Levitt showed up on the Hollywood set of his latest film,
Don Jon's Addiction
, yesterday. He ran through a scene and showed off his bulked-up frame in a tight blue t-shirt. JGL's diving into another project while his forthcoming feature
The Dark Knight Rises
preps for a July 20 release. Earlier this week fans got a glimpse of a new poster showing Gotham burning to the ground around Batman.
Hot superheros Christian Bale and JGL
are just two of the reasons we're excited to see the final chapter in the Batman franchise, and if you're still not convinced, take a peek at the
latest trailer for The Dark Knight Rises
.