Julianne Hough's Bikini Vacation in Miami | Photos
Julianne Hough and Nina Dobrev Break Out Their Bikinis For a Miami Girls' Getaway
ADVERTISEMENT ( more slides)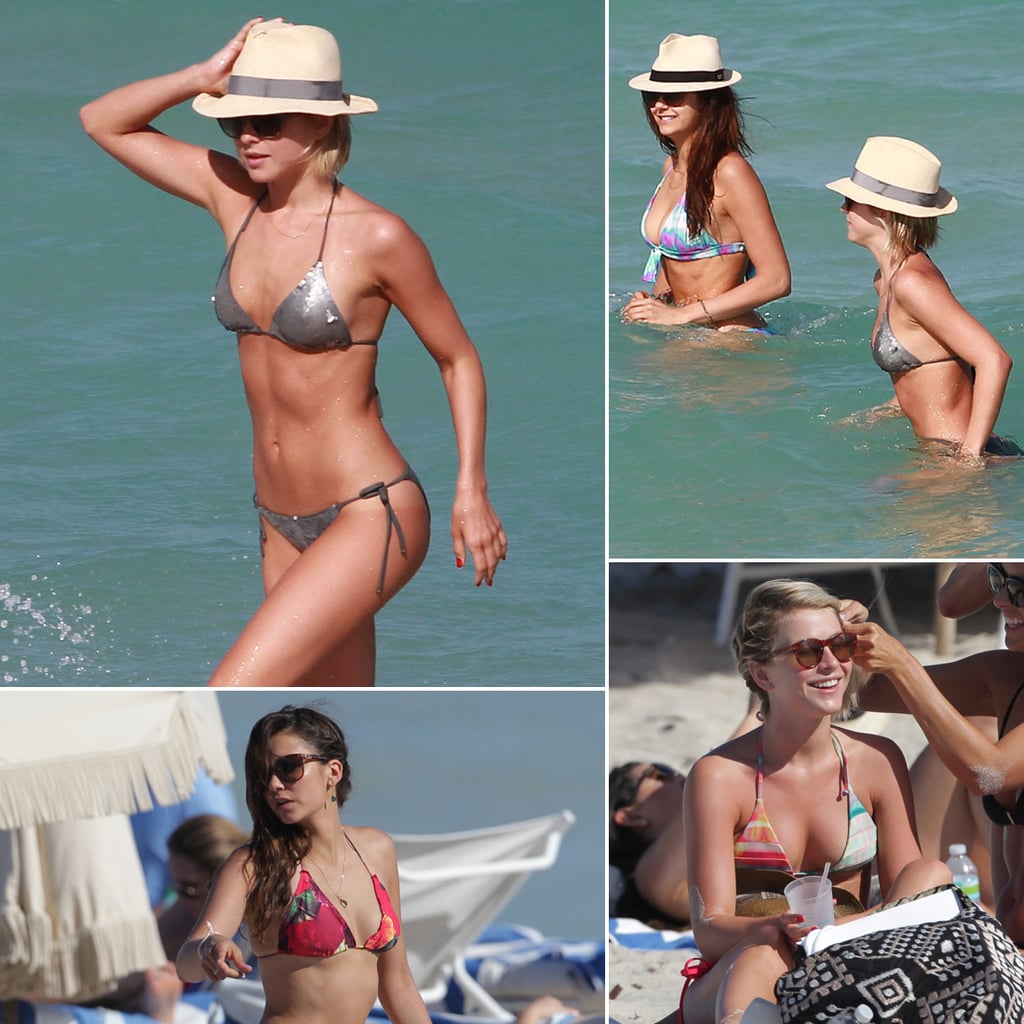 1
Julianne Hough and Nina Dobrev Break Out Their Bikinis For a Miami Girls' Getaway
Julianne Hough and Nina Dobrev
teamed up in Miami
over the weekend and showed off their toned bodies in a number of two-pieces. On Friday, Julianne got in relaxing pool time without Nina and took a dip in the water before cooling down with a drink as she lounged on a chaise. Later, Nina joined her good friend for a session of beach splashing and laughs. On Saturday, Nina and Julianne stretched out on the beach to get a bit of sun and braid each others' hair with a group of female friends.
The Vampire Diaries
star is well overdue for a vacation and took to Twitter to confirm, "10 months of shooting... time to play!" Meanwhile, Julianne has had lots of downtime since announcing her split from Ryan Seacrest in March. She stopped by
Coachella's first weekend
earlier this month to mingle at parties with celebrities like Vanessa Hudgens and Alexander Skarsgard, and last week she dropped by an education benefit with Liam Hemsworth and Chris Hemsworth. Julianne will be busy again soon enough when promotions for her newest film,
Paradise
, begin later this year.