Justin Timberlake and Jessica Biel on a Date in London
Happy 27th Birthday, JT!
ADVERTISEMENT ( more slides)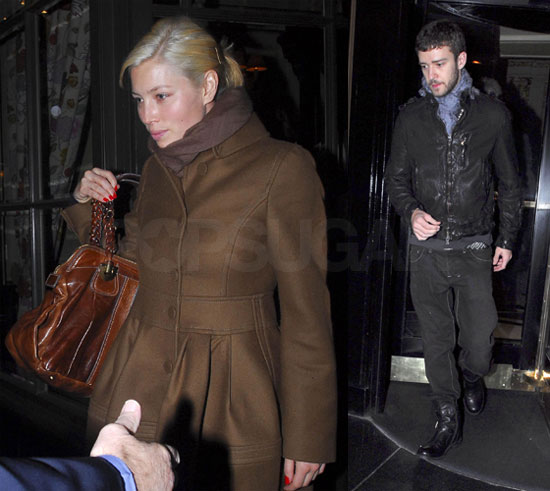 1
Happy 27th Birthday, JT!
Justin and Jessica have been working on their separate projects, but it looks like they're still finding plenty of time for romantic dates while in London. On Tuesday night they headed to the Ivy restaurant all bundled up in their scarves for a little pre-birthday dinner. JT turns 27 today! We're sure these two will do it up right for the big day, especially with his friend Timbaland in town for the Madonna video shoot. Hopefully they save up some energy for a little overseas Super Bowl party, even if it's just to watch the debut of JT's cute new Pepsi Ad.