Kate Middleton in Malaysia During Topless Photo Scandal
Kate Continues Malaysian Tour Despite Topless Photo Scandal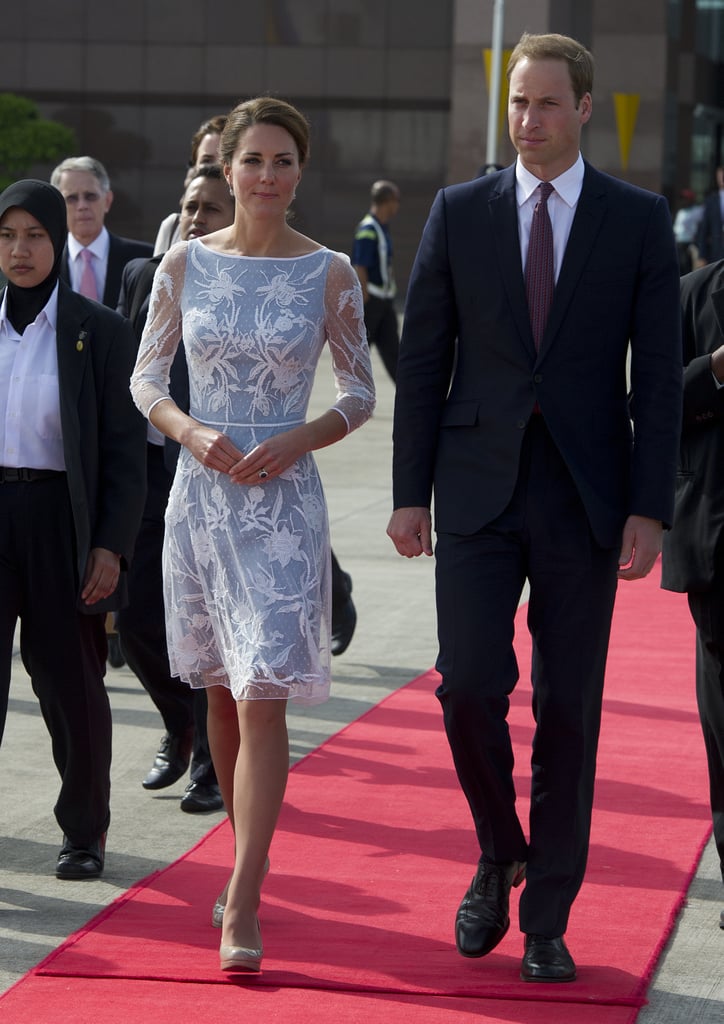 1
Kate Continues Malaysian Tour Despite Topless Photo Scandal
Kate Middleton wore Alice Temperley this afternoon to take tea time with her husband, Prince William, at the British High Commission in Kuala Lumpur. Earlier in the day,
Kate covered her head
for a visit to a mosque in Kuala Lumpur. Kate and William have wrapped up their time in the Malaysian city, and departed from the airport for their next stop. The traveling and photo ops have continued for William and Kate, despite a scandal — photos of
Kate Middleton topless
were published in a French magazine this week. The images were taken with a long lens during her and William's getaway in Provence last week. The royal family is angry over the violation of William and Kate's privacy. In a statement, reps for the palace said, "We certainly feel a red line's been crossed. . . . Their Royal Highnesses have been hugely saddened to learn that a French publication and a photographer have invaded their privacy in such a grotesque and totally unjustifiable manner. The incident is reminiscent of the worst excesses of the press and paparazzi during the life of Diana, Princess of Wales, and all the more upsetting to the duke and duchess for being so. Their Royal Highnesses had every expectation of privacy in the remote house. It is unthinkable that anyone should take such photographs, let alone publish them."