Kate Middleton Remembrance Day Pictures
Kate Middleton Is Stunning in Classic Black For Remembrance Day
ADVERTISEMENT ( more slides)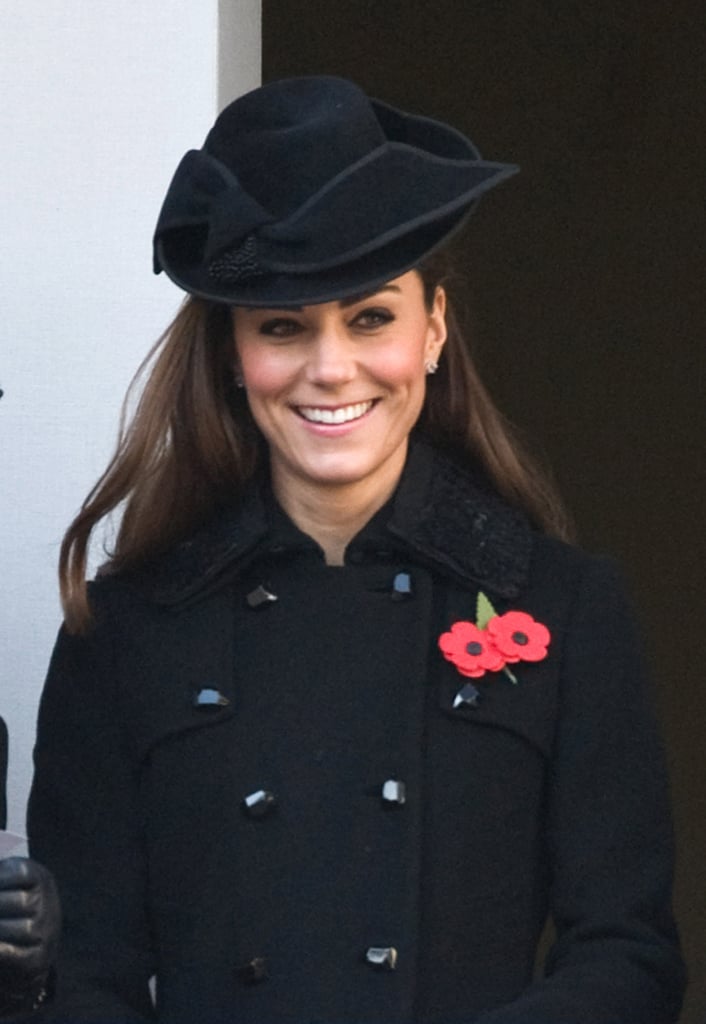 1
Kate Middleton Is Stunning in Classic Black For Remembrance Day
The Duke and Duchess of Cambridge stepped out at the Cenotaph in Whitehall on Remembrance Sunday today to commemorate those who have died in war serving the country. It's Catherine's first Remembrance Day as a member of the royal family and she was in classic black, which went for all the women at the event. Still, Kate mixed up her look by sporting two poppies on her Diane von Furstenberg coat and a fascinator by Jane Corbett. Nearby,
Prince William somberly saluted the fallen soldiers
and laid a wreath down on the war memorial. It's been an exciting week for Prince William and Kate Middleton, who attended a black-tie gala side by side on Thursday.
Kate Middleton wore a one-shoulder Jenny Packham gown
for that occasion. Newlywed Kate and William are the subjects of recent pregnancy rumors, so every fashion choice she makes is examined more than ever. The palace has yet to comment on the reports, though perhaps the happy couple will wait until after Prince William has to spend months apart when he is deployed to the Falkland Islands as part of his Royal Air Force duties next year.