Kate Moss in a Bikini For St. Barts Photo Shoot | Pictures
Kate Moss Shows Skin on the Beach For a St. Barts Photo Shoot
ADVERTISEMENT ( more slides)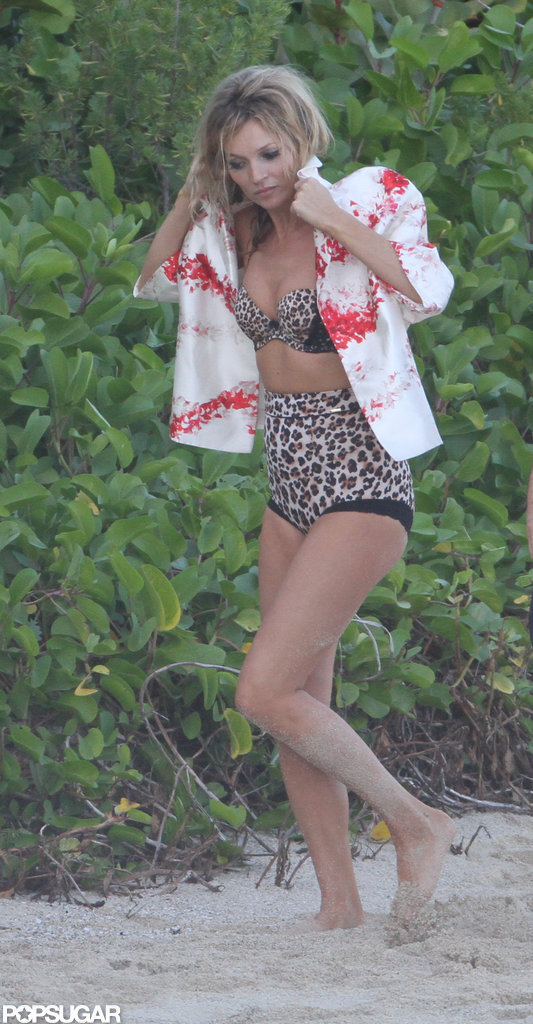 1
Kate Moss Shows Skin on the Beach For a St. Barts Photo Shoot
Kate Moss sported striped bikini bottoms for a photo shoot in St. Barts yesterday. She posed on the sand and in the ocean, then sipped a can of Red Bull between takes. More costume changes were in store, with Kate donning a pink romper and yellow bikini top too. Kate reported to work in the Caribbean after
spending time with husband Jamie Hince
in London earlier this week. The two were spotted shopping with their dog, Archie, and likely gearing up for the holidays. The past few months have been successful ones for the model.
Kate: The Kate Moss Book
is one of Amazon's top-selling fashion and photography books as well as a hot pick in our
PopSugar gift guide
, and she is currently on the cover of
Interview Russia
's December issue posing alongside topless Naomi Campbell.