Kate Moss Fragrance is a Go!
Like us on Facebook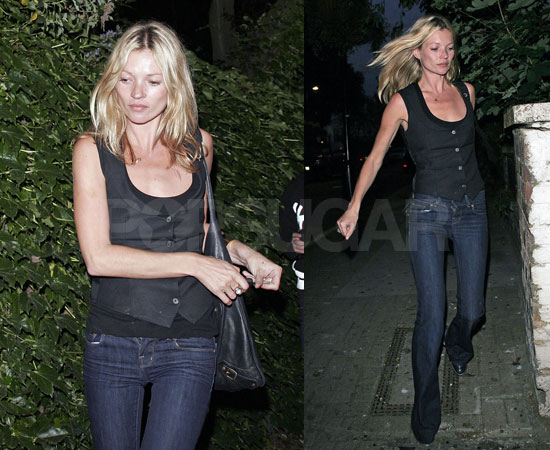 1
Kate Moss Fragrance is a Go!
Kate was wearing her trademark Topshop vest out and about in London the other day. Everybody from Drew to Cameron is loving the new line, so it's no surprise that more brands are coming her way. As we told you back in December, she's coming out with a new fragrance. The scent called Kate will be available in Europe as early as September but we'll have to wait until 2008 for it to hit the states. To see who will star in the ads and what it will smell like, click here.