Kate Moss Is Less Best Dressed?
Like us on Facebook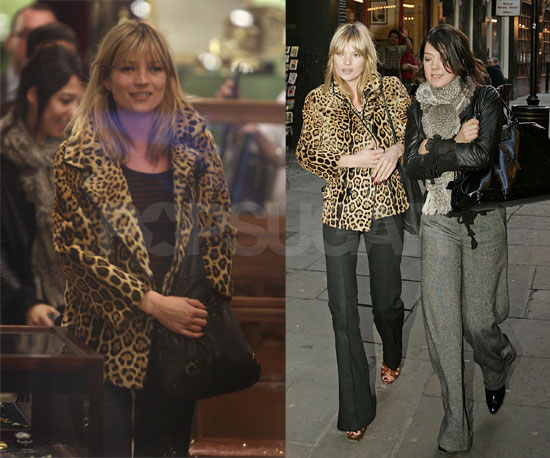 1
Kate Moss Is Less Best Dressed?
Kate Moss spent her day jewelry shopping with a smile and her night out to see a show with boyfriend Jamie Hince in London yesterday. She had a little wardrobe change between activities, ditching her leopard print jacket for a black blazer, but keeping her striped tee underneath. Kate looks fab in pretty much everything, but UK Harper's Bazaar demoted Kate to 10th on their annual Best Dressed list. For the past three years she's been 1, 2 and 3 respectively and apparently 2007 was just not her year. That being said, she's still in the top ten, and this year she got to add Topshop designer to her resume — so I'm not too worried about her place in the fashion elite.
To see more of well-dressed Kate around town just