King Felipe VI's Coronation | Pictures
Spain's Felipe and Letizia Are Now King and Queen
ADVERTISEMENT ( more slides)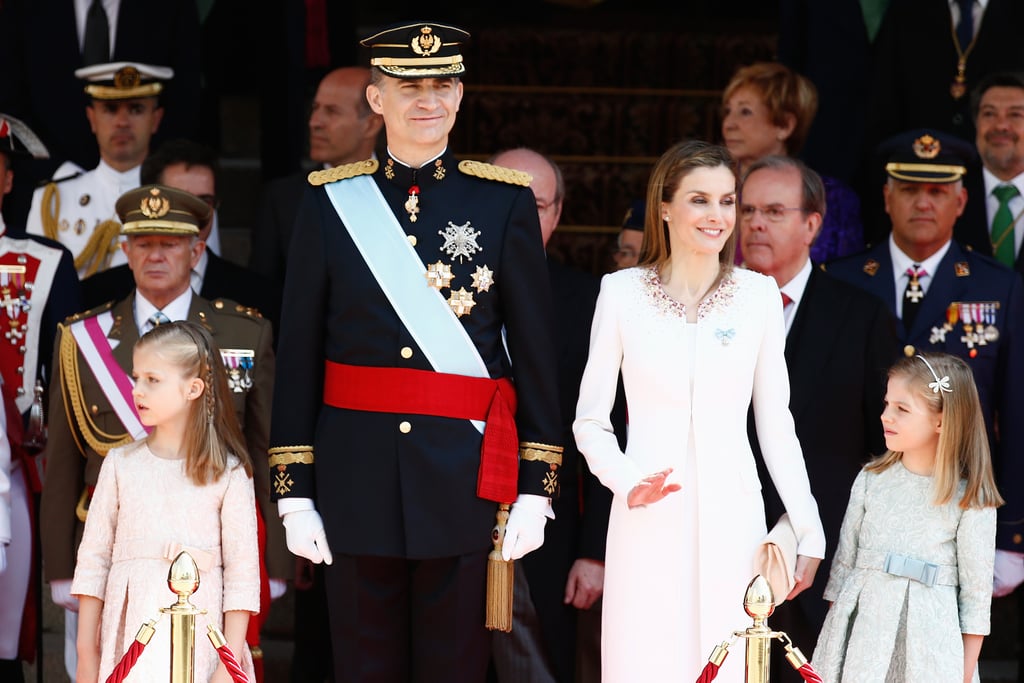 1
Spain's Felipe and Letizia Are Now King and Queen
Following Thursday's coronation in Parliament, Crown Prince Felipe of Spain is officially King Felipe VI. After reigning for 39 years, 76-year-old King Juan Carlos announced his abdication a couple weeks ago, and now his son, 46-year-old Felipe, is the king of Spain. On Wednesday, King Juan Carlos signed the official abdication papers, and Thursday's ceremony marked the first time in more than 100 years that a Spanish king passed the crown to one of his children. Throughout the ceremony and the military parade, King Felipe VI and his wife,
Queen Letizia
, shared sweet moments with each other and their daughters, Princesses Leonor and Sofia. After the ceremony, they were driven through Madrid before arriving at the palace, where they waved from the balcony. See the best photos from the coronation below, and check out
reasons to fall in love with the new king and queen
.