ADVERTISEMENT ( more slides)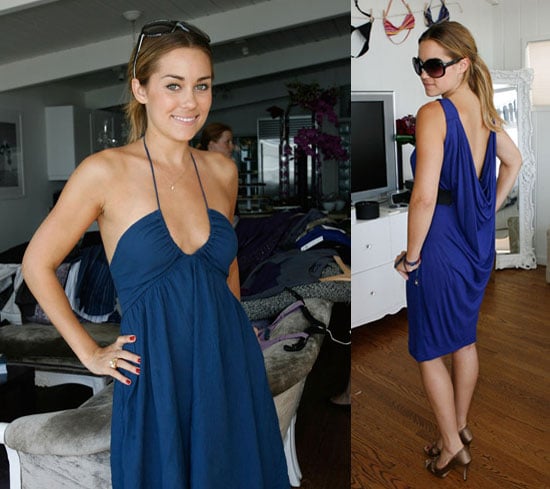 Lauren Conrad continued to reap the benefits of working in the fashion industry by showing off a few French Connection dresses in Malibu over the weekend. We're especially loving her little drape-backed number, which you can learn more about here. LC seems to be turning into a hot commodity in the fashion world. The lucky girl is even getting a chance to walk the line at the coveted Marc Jacobs show during fashion week.

This could be another reason why Heidi tried to steal some of the spotlight by wedding dress shopping. On Monday we were still more interested in the back-on romance between Lauren and Brody over Heidi's boring lunch with Jen Bunney. Our gal Geek rolled out yet another quiz on this week's episode and we totally nailed it and got a perfect score - but we think Geek was being easy on us this week.
More of LC modeling FC if you