Lauren Conrad Is Up For Adoption?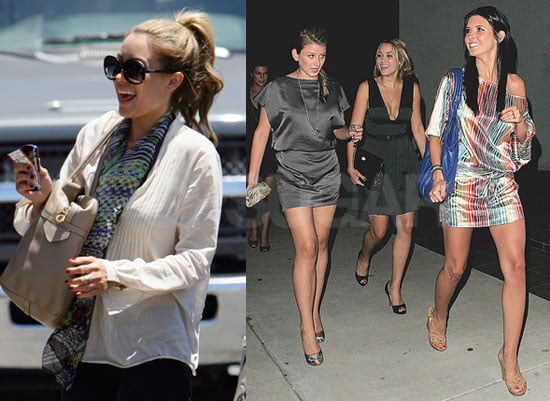 1
Lauren Conrad Is Up For Adoption?
Lauren Conrad looked happy at lunch with a friend in LA yesterday and out with Lo and Audrina last night. According to
InTouch
, we're not the only ones enamored by LC — Chace Crawford revealed that he has a crush on her! Sounds like the most adorable couple ever if you ask me. When we
chatted with Lauren earlier this week
, she told us a hilarious story about fans. She said:
"They even say that they think they are less reluctant to come up to us — it sounds weird but, because they feel like they know us. Because . . . we've been on television for about five years now and they've kind of been with us along the way and watched us go through things. They feel a connection to us. It's odd but it's kind of cool. . . I had a woman who told me that she wanted to adopt me. She's like 'I need to adopt you. You need to learn how to handle men.' I was like, well it was weird. I'm like 'Well my mom is kind of awesome so I think I'm going to stick with her. But..thanks?' I was like [whispers] 'security!' She's like 'I want you to come live with me.' It was weird."
More from the event and LC's new effort coming soon. Hilarious and totally crazy that she's got strangers who not only want to be her friend, but also her mom. While Audrina promises "Bathing suits, drama, romance and friendships!" on the next season of
The Hills
, we'll just be happy to have our guilty pleasure back in August. To see more of LC and the girls just
Splash News Online
and
Source