Leonardo DiCaprio Getting Arrested on Film in NYC | Pictures
Leonardo DiCaprio Has a Run-In With the FBI on Set
ADVERTISEMENT ( more slides)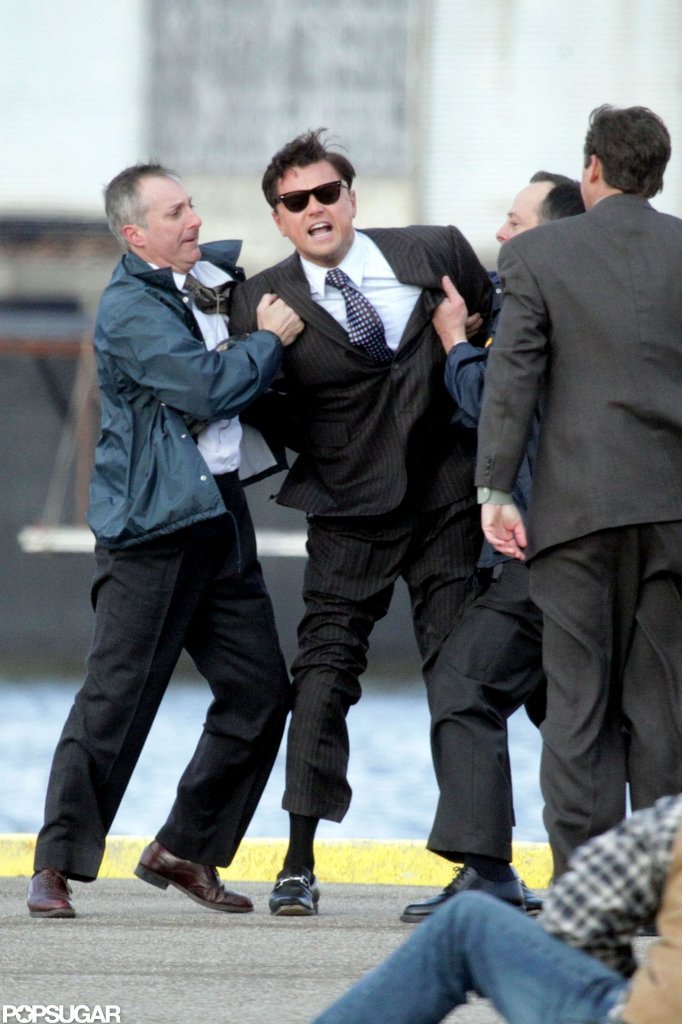 1
Leonardo DiCaprio Has a Run-In With the FBI on Set
Leonardo DiCaprio got hauled away in handcuffs yesterday on the NYC set of
The Wolf of Wall Street
. His fictional arrest was captured on camera under the watchful eye of director Martin Scorsese. So far during production, we've seen
Leo make out with multiple actresses
, play tennis, and sip drinks on a yacht — just another day in the office for Mr. DiCaprio. Leo will have to juggle two projects in the coming weeks as he preps to switch gears into promotional mode for
Django Unchained
. He costars with Jamie Foxx and Kerry Washington in the Christmas release and shares the December cover of
Vibe
with the pair.
Leo revealed his struggle
with connecting to his
Django Unchained
character: "For me, the initial thing, obviously, was playing someone so disreputable and horrible whose ideas I obviously couldn't connect with on any level. I think it took me to places I didn't even imagine. I remember our first read, and it was hard for me to wrap my head around it. My initial response was, 'Do we need to go this far? Are we going too far?'"