Liam Hemsworth and Miley Cyrus Pictures in New Orleans
Liam Hemsworth Works and Welcomes Miley Cyrus to New Orleans
ADVERTISEMENT ( more slides)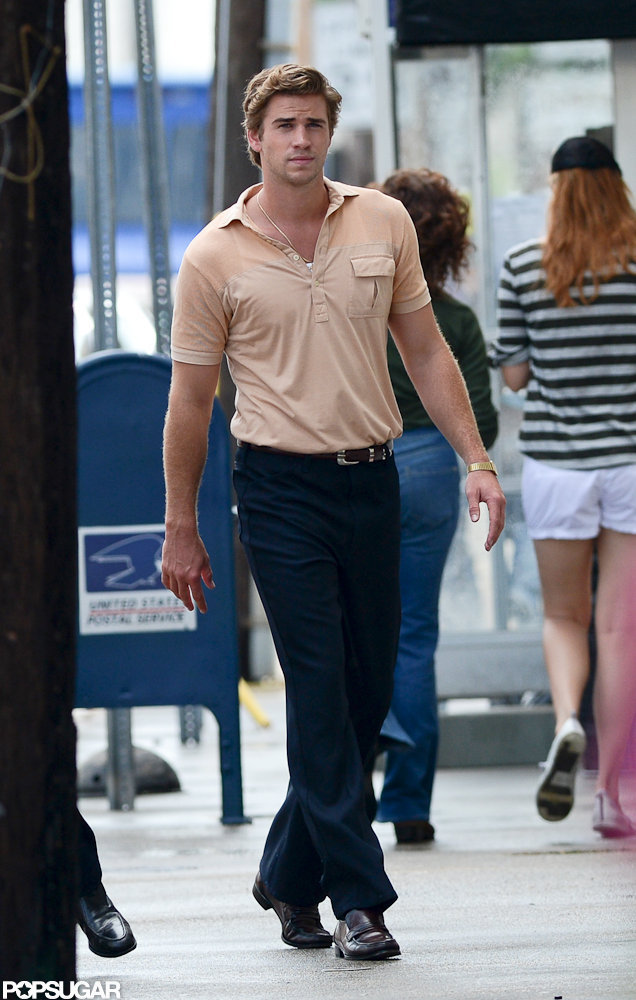 1
Liam Hemsworth Works and Welcomes Miley Cyrus to New Orleans
Miley Cyrus touched down in New Orleans yesterday sporting the 3.5-carat Neil Lane engagement ring Liam Hemsworth gave her.
Miley and Liam announced their engagement
earlier this week, but were actually apart when they revealed the happy news. Liam has been shooting his latest movie,
Empire State
, in Louisiana, where he was spotted on the set again today, and Miley was on the West Coast for a photo shoot before she hopped on a flight to reunite with her husband-to-be. Liam stars as a would-be thief being tracked by an NYPD officer played by Dwayne "The Rock" Johnson in the movie, which is set in the early 1980s. He was sporting yet another vintage look this morning as he shot new scenes for the film. Meanwhile, Miley has been keeping busy with work herself. She's in the middle of recording her upcoming album, which she has promised will be more "adult" and "believable" than her previous efforts.