Lily Collins New Boyfriend Pictures
Lily Collins Couples Up With Jamie Campbell Bower in Canada
ADVERTISEMENT ( more slides)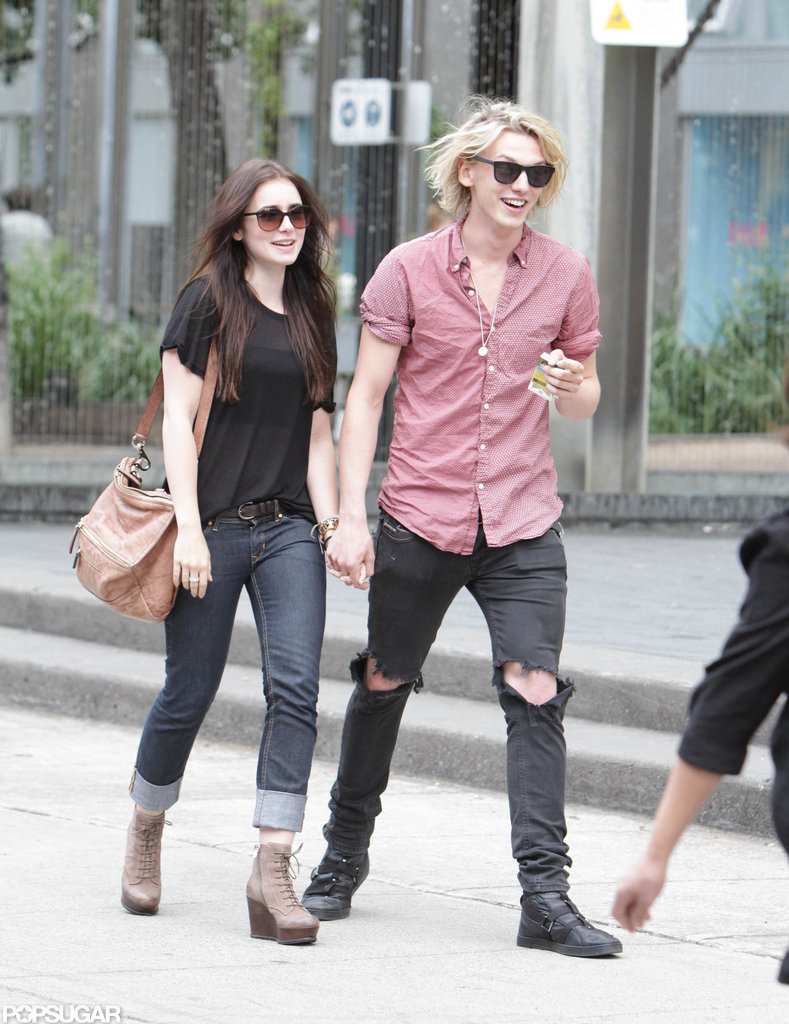 1
Lily Collins Couples Up With Jamie Campbell Bower in Canada
Lily Collins and Jamie Campbell Bower held hands during an afternoon out in Toronto yesterday. The duo stopped for coffee and shared a few laughs while sipping on their drinks. Lily and Jamie are in Canada to work on their movie,
The Mortal Instruments
. It looks like Lily and Jamie are getting close after both recently becoming single. Lily reportedly split from Zac Efron while Jamie and Bonnie Wright called off their engagement just last month. The new couple have each other and work to keep themselves busy, though. In addition to his latest project, Jamie will soon get started promoting the final installment of Twilight before it hits theaters in November. Lily, meanwhile, can be seen on the small screen after
Mirror, Mirror was released on DVD
.