ADVERTISEMENT ( more slides)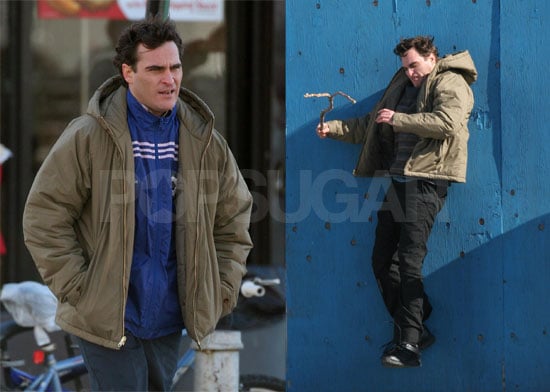 On Tuesday Joaquin was making us cringe walking around dripping wet on the set of Two Lovers. It looks like yesterday's scenes weren't much easier on Joaquin — he got to stay dry but throwing yourself into a wall doesn't seem like the most fun activity in the world. We all know how serious Joaquin gets about his roles, but hopefully he is staying safe — we would hate to see him with pneumonia or broken bones.
Are you loving Joaquin — Dear wants to know Do, Dump or Marry?
Lots more of Joaquin on the set so just