ADVERTISEMENT ( more slides)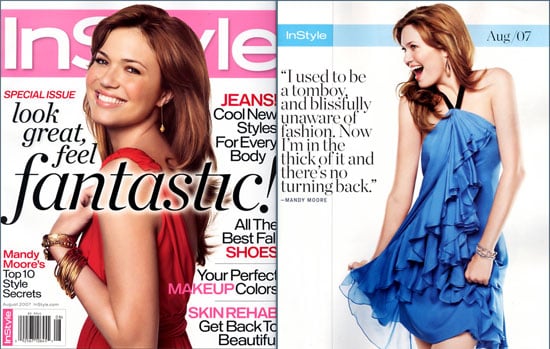 Mandy Moore continues to be a fabulous role model compared to many of her peers. The actress remains modest even as she lands the cover of InStyle. Mandy kept the conversation refreshingly light as she shared her likes, what makes her feel sexy and admitting that her interest in clothes is a new development in her life. She said, "I used to be a tomboy, and blissfully unaware of fashion. Now I'm in the thick of it and there's no turning back." Mandy always looks so adorable and while she's not quite at fashionista status yet, a few visits to FabSugar could definitely get her there.
Check out the cute video of Mandy on the day of her photo shoot for In Style. She gushes about being on the cover and her love of color. She also talks about her style being comfortable and casual and her fashion icon being Diane Keaton who she loved to check out on the set everyday just to see what she would arrive in. It's so refreshing to have such a normal sounding celebrity who doesn't even realize how famous she really is - now that is someone we can support!
To see more of Mandy, just