McAdams in Vegas!!! Yay McAdams!!
ADVERTISEMENT ( more slides)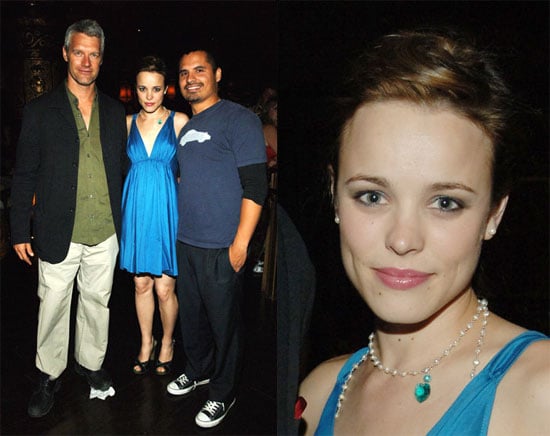 1
McAdams in Vegas!!! Yay McAdams!!
Ah, it's been way too long without Rachel McAdams, but here she is!! Last night she looked stunning in blue while celebrating the wrap of her upcoming movie, The Return, with her costars in Vegas. It looks like she finally lost that pink hair, too. Speaking of losing things that are cute (what can I say, the pink grew on me) -- I'm still secretly hoping that she and Ryan are still together? It's probably just wishful thinking, but if so, maybe she's hopping off to help him celebrate his big new movie news with her man? Sigh. Lovveeee them.
To see more of the always-awesome Rachel and her costars just