Miley Cyrus Pictures Leaving Miami Hotel
Miley Cyrus Wraps Up Her Bikini Time and Heads Out of Her Hotel
ADVERTISEMENT ( more slides)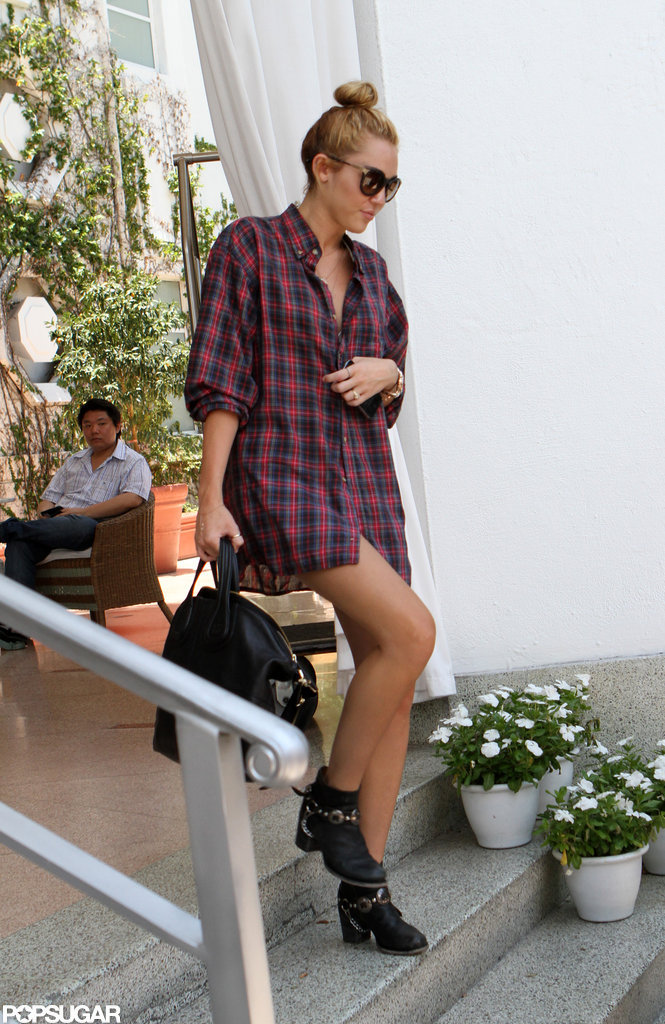 1
Miley Cyrus Wraps Up Her Bikini Time and Heads Out of Her Hotel
Miley Cyrus left her Miami hotel today with her friend Cheyne Thomas, who carried her luggage to the car. Yesterday,
Miley wore a white bikini
while relaxing at a pool with Cheyne. It wasn't all fun, though, since just-engaged
Miley had to defend herself on Twitter
in response to the buzz about her spending time with another guy. Just before her Miami getaway, 19-year-old Miley saw her fiancé, Liam Hemsworth, in New Orleans, where he is filming
Empire State
. If you're a Miley or Liam fan, then make sure to show them some love in the
PopSugar 100
before the contest ends this weekend.