Miranda Kerr Poses in a Swimsuit in Miami | Pictures
Miranda Kerr Strips Down For a Sexy Bikini Shoot
ADVERTISEMENT ( more slides)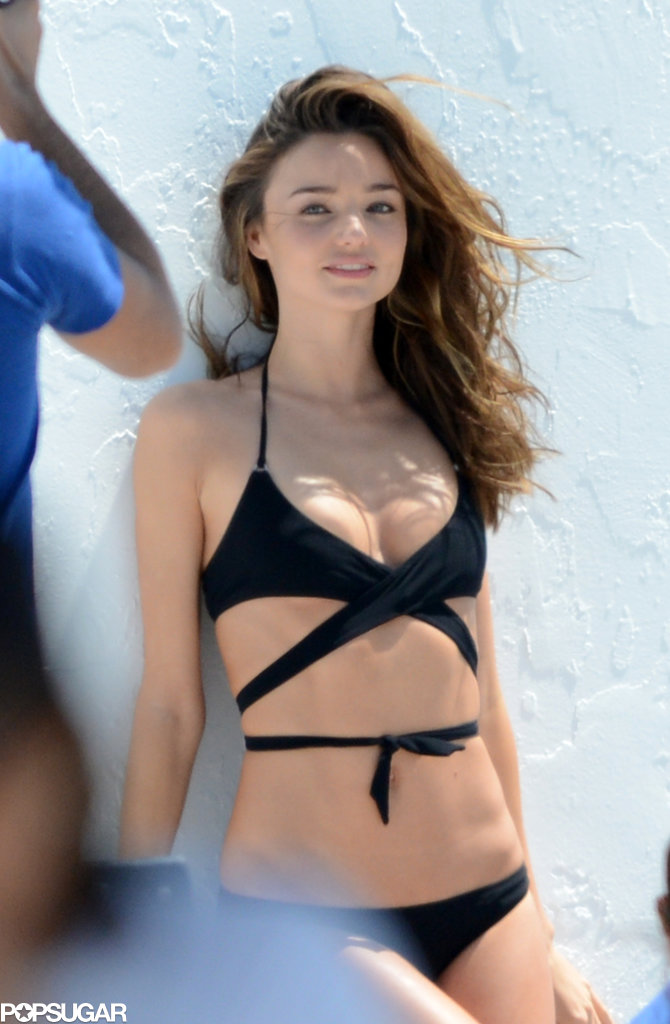 1
Miranda Kerr Strips Down For a Sexy Bikini Shoot
Miranda Kerr modeled two skimpy black swimsuits during a photo shoot with fashion photographer Mariano Vivanco today in Miami. Miranda shared her excitement about the session by posting a picture of herself with Marino on Instagram. She also posted on social media over the weekend, when she proclaimed she had the "Best Mothers Day ever with my little man." While Miranda was hard at work flaunting her figure, she was also in the spotlight for her connection to the infamous teenage robbery scheme that took place in 2008 and 2009.
Lingerie was reportedly stolen from Miranda
as part of the heist by the group of teenagers dubbed The Bling Ring, who targeted numerous celebrity homes throughout LA. The news was announced at an interesting time, since Sofia Coppola's film adaptation of the story,
The Bling Ring
, starring Emma Roberts, debuts at the Cannes Film Festival tomorrow.