The Olsens Have Seen Fire And They've Seen Rain
The Olsens Have Seen Fire And They've Seen Rain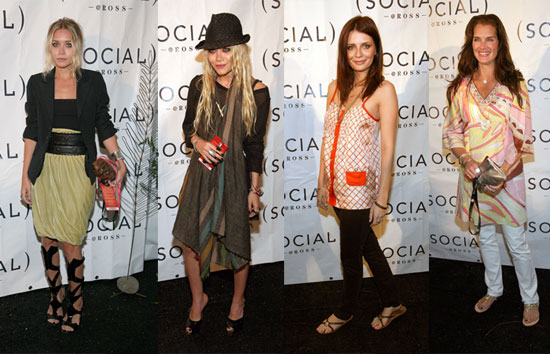 1
The Olsens Have Seen Fire And They've Seen Rain
Mary-Kate just can't get enough of the Hampton Social @ Ross concert series -- last weekend it was for Billy Joel and then she returned with Ashley to see James Taylor on Saturday. They look so, so cute all giggly together! I love it (even though I hate MK's hat). Mischa was showing off her darker locks to listen to Taylor's tunes alongside other celebs like Jimmy Buffett, Joy Behar, James Blunt, Christie Brinkley and Brooke Shields. Speaking of the adorable MK, Weeds finally returns tonight (not to mention The Hills)! I literally cannot wait.
Lots more pics of the Olsens having fun inside the party so just read more
Images include Mary-Kate Olsen, Ashley Olsen, Mischa Barton, Brooke Shields, James Taylor, Jimmy Buffet, Kyle MacLachlan, Joy Behar, James Blunt, Christie Brinkley.
Latest Celebrity