Pax!! Zahara!! And Brad, too.
Like us on Facebook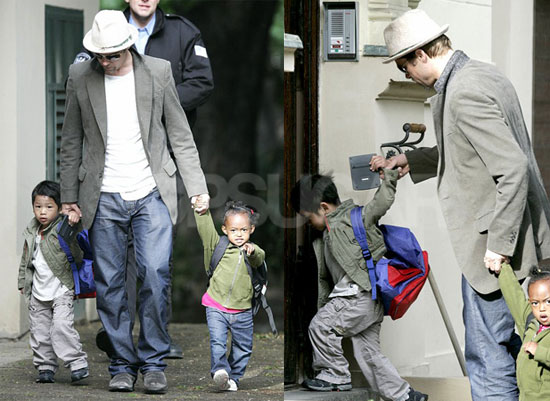 1
Pax!! Zahara!! And Brad, too.
I know, I know, more Brad bringing his kids to school, but how could I resist these ones of little Pax and Zahara? (Answer: I obviously couldn't) I just love little Z's attitude. Aaah! And Pax's hair. I mean, as usual Brad's a good looking dude, but this one's all about the kids. A Mighty Heart opens at Cannes on Monday, while Ocean's isn't until Thursday, so until then, lucky us, we get more of Brad chaperoning his little ones to and from school.