Photos of Liv Tyler and Edward Norton at the LA Premiere of The Incredible Hulk
Liv and Edward Make For an Incredible Premiere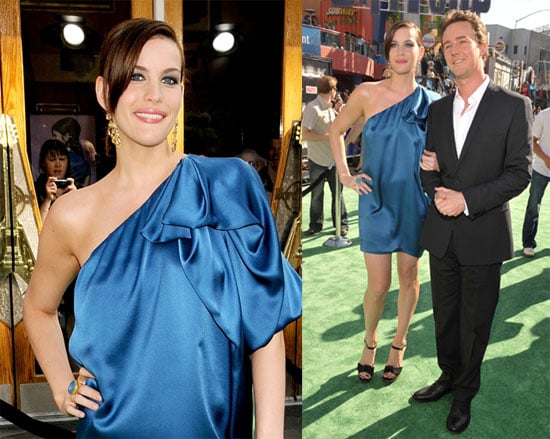 1
Liv and Edward Make For an Incredible Premiere
The Incredible Hulk
may be about a superhero with a bad temper, but the stars of the movie were all about the smiles out on the green carpet at the Hollywood premiere last night. Lovely Liv kept up her
streak of looking fab
in her little blue dress, while Ed Norton just looked happy to have her on his arm. We can't wait to see those two on screen together, especially since they have nothing but love for each other in real life, too. When asked how it was to work with Liv,
Ed said
, "Oh she's the best, she's the anti-Hulk, she never gets angry." Be sure to check back in to
Buzz
later this week to see if she thought the film lived up to all the hype.
Lots of other photos including Kevin Sorbo, Jon Favreau, and a certain long-lost cast member of
The OC
, so just Images Include: Benjamin McKenzie, Edward Norton, Liv Tyler, Jon Favreau, Julie Benz, Alison Sweeney, Kevin Sorbo, Lou Ferrigno, Tim Roth, William Hurt
Source