Photos and Video of Eclipse Star Kristen Stewart on The Late Show
Kristen Stewart Shows Photos of Her Pet Wolves on the Late Show!
Kristen Stewart changed into her standard t-shirt and jeans yesterday following her NYC screening of Eclipse. She attended the event with her costar Taylor Lautner, as they both do a final bit of press for their movie before its release tomorrow! Kristen debuted her new lighter hair earlier in the day as she posed for photos outside of The Late Show's studios. She headed inside for a chat with David Letterman all about her fun travels with Taylor, including learning to scuba while in Australia and even her family's pet wolves — check out the videos below.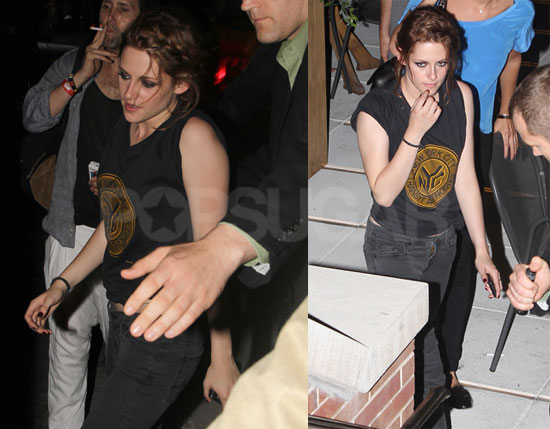 To see Kristen on The Late Show, just read more.