Picture of Carey Mulligan and Tom Sturridge in LA
Spotted: Carey Mulligan Out With Rumored New Man Tom Sturridge!
Carey Mulligan looked confident solo on the red carpet at last night's Hollywood Awards in LA, and perhaps her late-night date, Robert Pattinson's best friend Tom Sturridge, is a reason for that big smile on her face. Carey was spotted ducking out of the Chateau Marmont late in the evening with Tom, whom she was rumored to have started a romance with recently. The news of Carey's split with Shia LaBeouf just broke last week, and the pretty young actress has since been famously staying at a Best Western amid reports she wants to move back to London. She's also currently working alongside Ryan Gosling filming Drive. Tom spends lots of time with Robert and Kristen Stewart, and maybe now it can be a double date if there really is a cute new couple forming with Tom and Carey.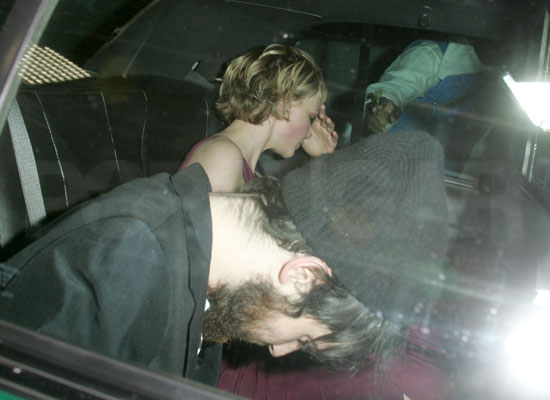 To see video of their exit just read more.