Pictures of Jessica Simpson in 2010
Biggest Headline of 2010: Jessica Simpson's Whirlwind Romance and Engagement!
Like us on Facebook
We're almost done looking back at the biggest headlines of 2010, which we've been revealing all month long. Here's one of the stories that created the most buzz over the past 12 months and don't miss the rest of our Best of 2010 coverage across the network!
What a year it's been for Jessica Simpson! She kicked things off as a single girl, but was linked to guys including Billy Corgan, Dane Cook, and Jeremy Renner within the first few months of 2010. She opened up about exes when she went on Oprah to reveal hurt feelings about John Mayer's Playboy interview and scored the cover of Allure with an interview that touched on Tony Romo. In March, Jessica focused on work as she started promoting The Price of Beauty with her best friends and costars CaCee Cobb and Ken Paves.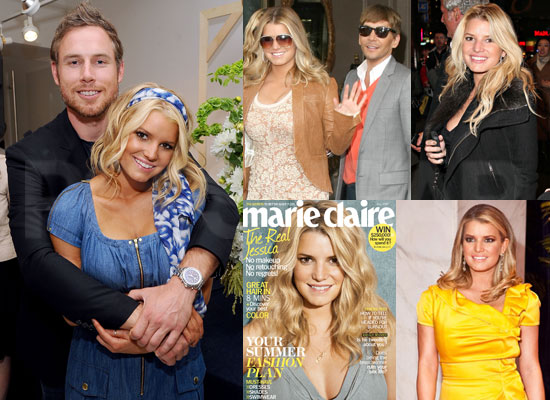 She posed for a no-makeup spread in the April issue of Marie Claire but was back to being dolled up in May when she attended the White House Correspondents Dinner. She switched gears from her award-winning work with POB to launch her denim line in June. Less than one month later Jessica was spotted celebrating her 30th birthday with the new man in her life Eric Johnson. The duo couldn't keep their hands off each other during a July trip to Italy, and they were still inseparable when they returned to the states.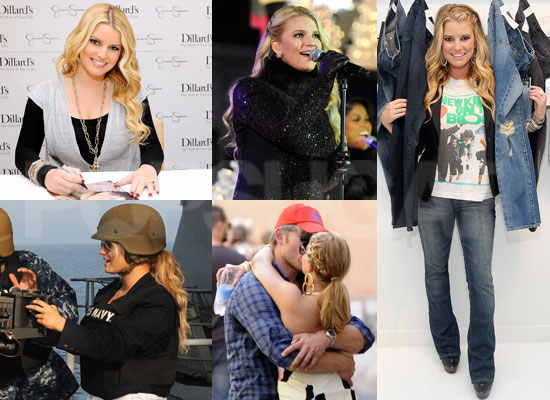 He became a fixture by her side as she showed off her Jessica Simpson Collection, and she wasn't shy in sharing her happiness about the new relationship. The couple spent a short time apart while Jess visited Navy troops in October, but soon they surprised everyone by taking their six-month relationship to the next level. Jessica and Eric shared the surprising news of their engagement in November! She shared details about the ring while promoting her Christmas album and spent her first Thanksgiving with Eric in NYC with his family. On top of Jessica's whirlwind romance that landed her on our favorite new couples of 2010 list, her clothing line raked in almost a billion dollars, and her singing career was on track, making 2010 an awesome year for the mogul. Whether 2011 brings wedding bells or they decide to wait, we're excited to see what's next for Jessica!

Image Source: INFphoto.com , Pacific Coast News Online, WireImage, Getty