PopSugar Poll: Jake Gyllenhall Debuts a Big Beard — Sorta Sexy or Shave It, Now?
Jake Gyllenhall Debuts an Even Bigger Beard — Sorta Sexy or Shave It Now?
Like us on Facebook
Jake Gyllenhall was in NYC Sunday to attend a LeFooding event in Queens at the PS1 museum. He was spotted chatting up ladies and sipping on champagne, but the most interesting thing about his time in the Big Apple was the enormous beard he was sporting! Jake has previously shown off a moderate amount of fuzz, but now that's he's between projects he's letting his facial hair run wild. Tell us what you make of his new look — sorta sexy, or shave it now?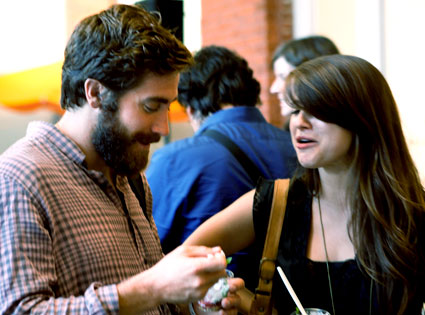 Image courtesy Veuve Clicquot