ADVERTISEMENT ( more slides)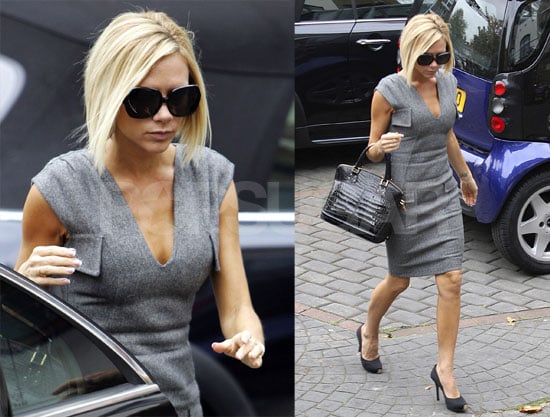 Victoria Beckham took a break from hanging out with her entourage of Spice Girls to grab a bite to eat during the day and a night out all sexy in stripes in London yesterday. She's been busy with the girls shooting their new video, and they just announced that they're also going to release a documentary for the BBC.
Now that Posh is back in full girl power mode, we probably won't be seeing her all-male entourage with her for a while but we know she hates to be apart from her family so hopefully Becks and the boys will be spotted singing along with her in the audience.
For more pics of Posh day and night just