A Possibly Married Jay-Z Out in NYC
Jay-Z Is Happily ... Married?
Like us on Facebook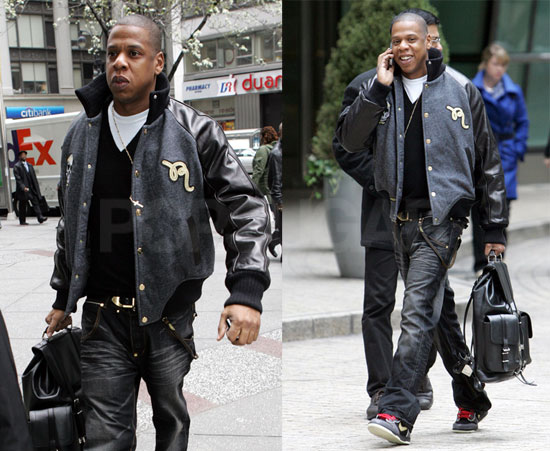 1
Jay-Z Is Happily ... Married?
Considering all the hoopla surrounding his very big party last Friday, Jay-Z looked great while out in NYC yesterday. Rather than a romantic honeymoon, he and Beyonce were down in NC for his show over the weekend and now it's back south for an Atlanta performance tonight. Even though he's conspicuously lacking a ring on his left hand here, that contented smile warms my heart. After the week the man has had — with his $150 million Live Nation deal and marrying his longtime love — how could he not be overjoyed? Now, I just wonder if they'll ever confirm the good news.