Pregnant Claire Danes With Hugh Dancy in Toronto | Pictures
Claire Danes Preps For Halloween and a Baby With Hugh Dancy
ADVERTISEMENT ( more slides)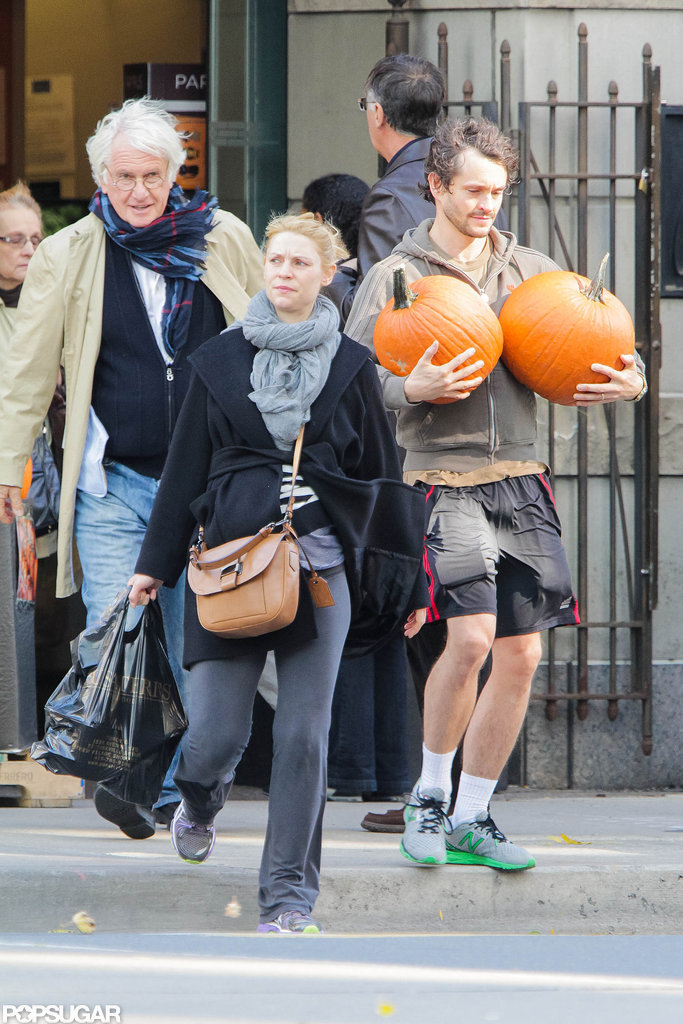 1
Claire Danes Preps For Halloween and a Baby With Hugh Dancy
Claire Danes and her husband, Hugh Dancy, got into the Halloween spirit yesterday when they purchased two large pumpkins from a market in Toronto. She's spending time in Canada with Hugh, who is on location filming his upcoming NBC show,
Hannibal
. They're preparing for more than just the holiday — Claire's is expecting their first child, too! It has been quite the year for Claire so far. She took home the Emmy last month for outstanding actress in a drama series for
Homeland
, which is in its second season. Despite starring on the hit show, which aired the third episode of the current season last night,
Claire is the subject of a viral video
featuring a montage of her now famous crying scenes.