Prince Harry Visits Nepal March 2016
Prince Harry Is Covered in Paint and Flowers During His Stunning Visit to Nepal
ADVERTISEMENT ( more slides)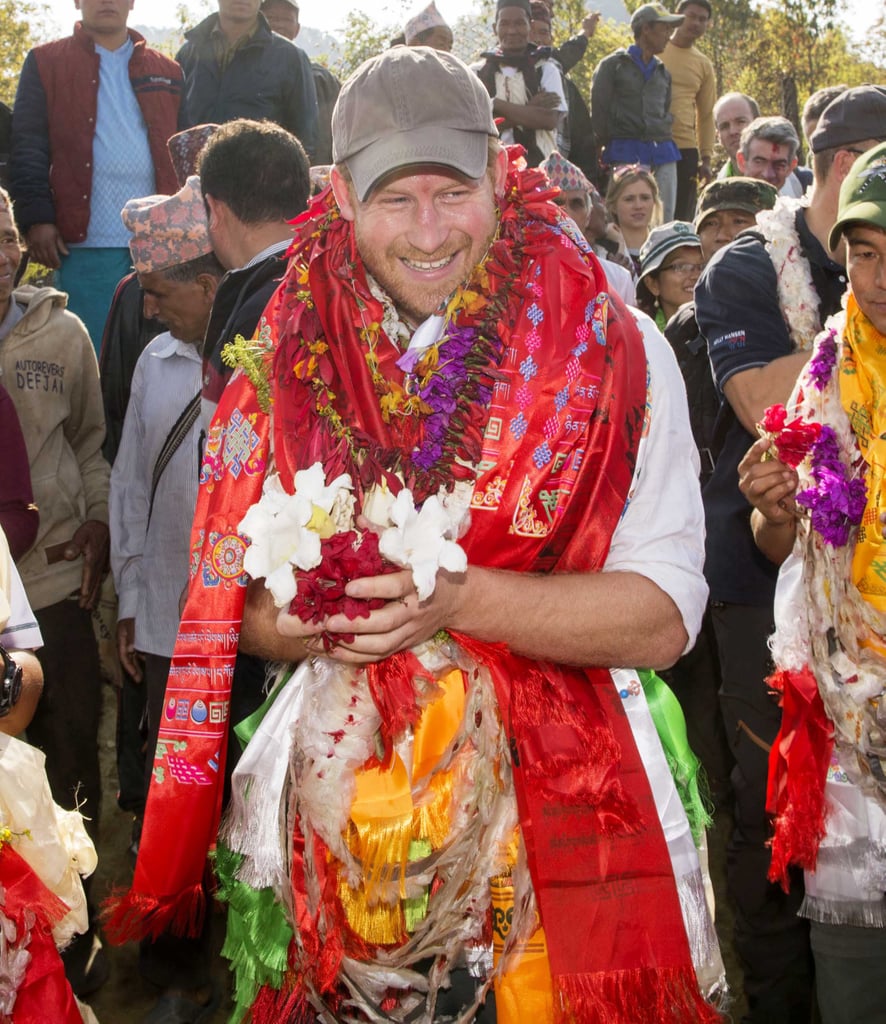 1
Prince Harry Is Covered in Paint and Flowers During His Stunning Visit to Nepal
Another day, another trip for Prince Harry. On Saturday, Harry began his official five-day visit to Nepal, meeting with the country's prime minister, Khadga Prasad Sharma Oli, and giving a speech during a welcome reception at the Yak and Yeti Hotel. The following day,
Harry visited with the survivors of last year's tragic earthquake
in Bhaktapur, and on Monday, he was given a pheta turban after being dubbed "village head man" during a visit to the town of Leorani in the Himalayan foothills. On day four of his trip, Harry took part in a holi celebration where he was covered in red powder and later donned elaborate flowers and garlands. He also played a game of volleyball during a visit to the Gauda Secondary School in Okhari. Harry is the
first British royal to pay the country a visit
since the monarchy was eliminated back in 2008. He will also be meeting with President Bidhya Devi Bhandari during the latter part of his tour. Read on to see more of Harry, and then check out
29 facts about him that will make you love him even more
.