Is R-Bils Getting Saucy?
Like us on Facebook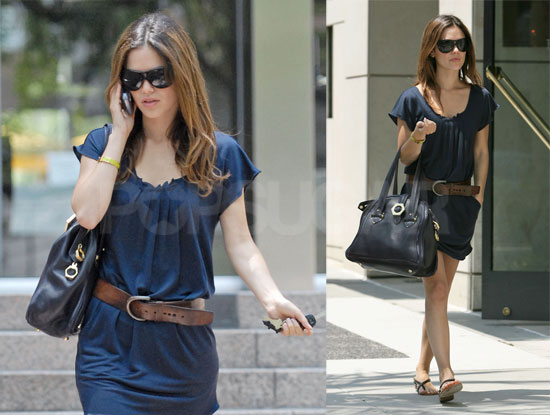 1
Is R-Bils Getting Saucy?
Rachel Bilson may not be doing a whole load of acting these days (Jobs? Anyone?) but she can certainly get her shop on with the best of 'em. In fact, she and a friend spent some quality time perusing the wares at upscale lingerie store La Perla yesterday afternoon. Perhaps she was getting a little something to show off to a special guy? Hayden? See, this is me showing restraint and not mentioning Adam Brody (well, maybe a little bit).
To see more of R-Bils out and about just