ADVERTISEMENT ( more slides)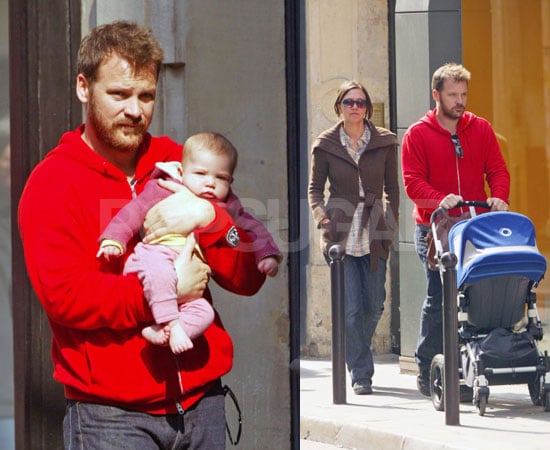 The Gyllenhaal-Sarsgaards (or is it Sarsgaard-Gyllenhaals?) took the family to Paris this week. That's right, the City of Love got even more love-filled with the addition of this
Ramona sighting. Um, precious. Little Ramona is looking so much like Peter these days. I gotta say, I never thought Peter was all that hot, but now? Hey, cute scruffy daddy swoon!