Robert Pattinson and Kristen Stewart at a NYC Airport
Robert Pattinson and Kristen Stewart Say Bye to the UK, Hello to NYC
ADVERTISEMENT ( more slides)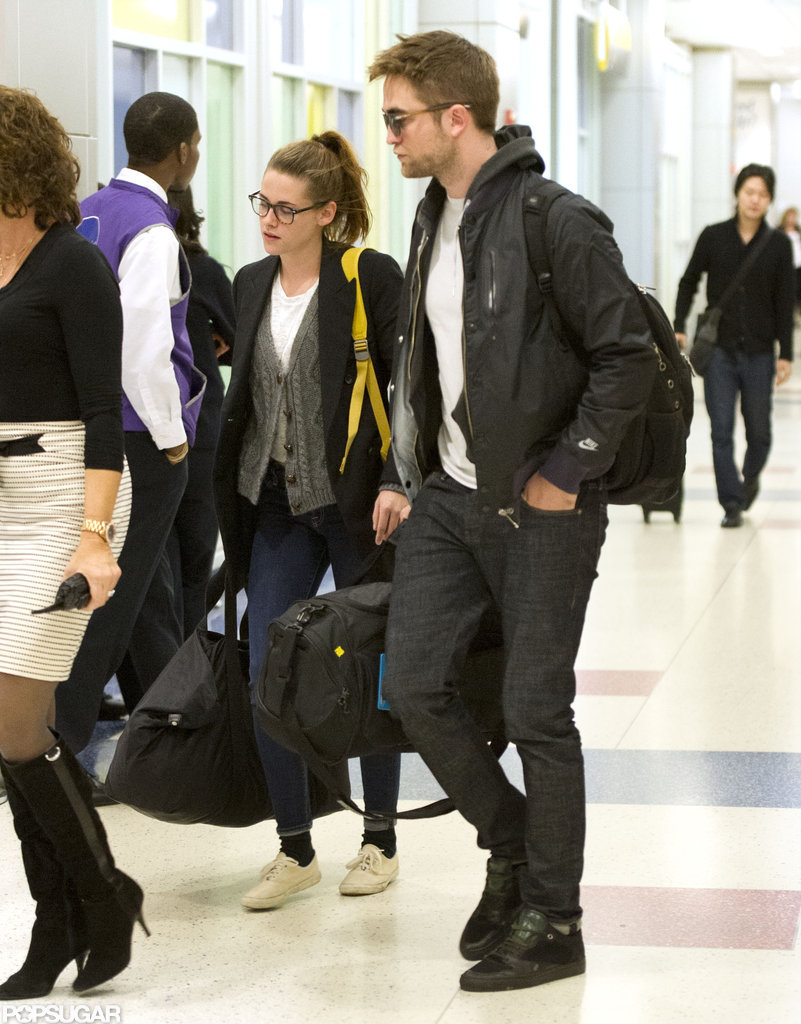 1
Robert Pattinson and Kristen Stewart Say Bye to the UK, Hello to NYC
Robert Pattinson and Kristen Stewart arrived at an airport in NYC together last night. They're back in the US after reportedly spending a few days in the UK. Rob and Kristen were due for a break — they've been on a whirlwind international press tour on behalf of
Breaking Dawn Part 2
, which topped the box office during the weekend following its Nov. 16 release. The last two weeks saw Robert and Kristen, along with their costar Taylor Lautner, make stops in LA, Madrid, London, and Berlin. For her various red-carpet adventures, Kristen rocked an edgy, sexy style that's somewhat new for her.
Kristen Stewart's stylist
Tara Swennen explained Kristen's fashion evolution, saying Kristen's "grown into being more comfortable on the red carpet; she's definitely embracing elegance and gracefulness."