Ryan Is Definitely, Not Just Maybe Impressed by Abigail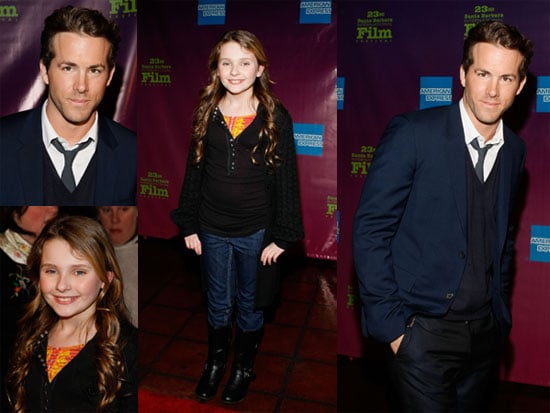 1
Ryan Is Definitely, Not Just Maybe Impressed by Abigail
Battle of the cuteness!
Definitely, Maybe
costars Ryan Reynolds and Abigail Breslin came out for the screening of their movie at the Santa Barbara Film Festival last night. Abigail Breslin looks all grown up these days and extra-super adorable in the heartwarming new movie. Meanwhile, I like
scruffy
Ryan Reynolds for sure, but this clean shaven version isn't too shabby in the
manjoyment
area, to say the least. Plus, how could you not love him when he's so sweet about his pint-sized costar's talents?
He said about Abigail,
"She's incredible. I'm convinced she's just Judi Dench in good makeup." Awwwwwww. Though, I don't think his girlfriend
(um, fiancee?)
Scarlett has anything to worry about just yet.
To see more cute Abigail and Ryan Images include: Ryan Reynolds, Abigail Breslin, Adam Brooks, Derek Luke