Scarlett Johansson and Nate Naylor in Paris | Pictures
Scarlett Johansson and Nate Naylor Get Romantic in Paris
ADVERTISEMENT ( more slides)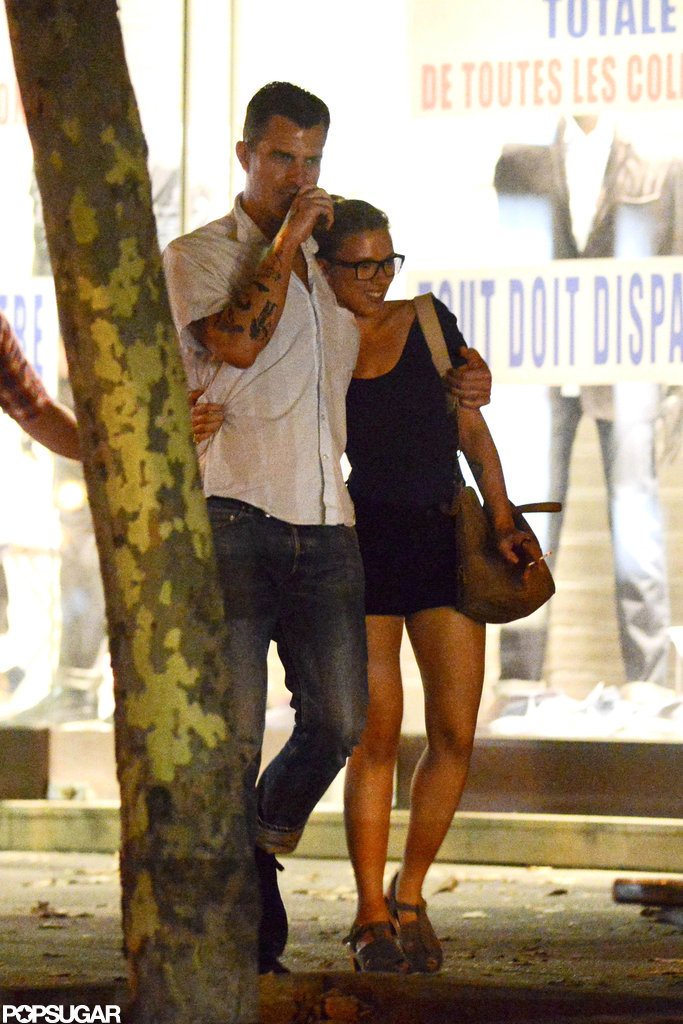 1
Scarlett Johansson and Nate Naylor Get Romantic in Paris
Scarlett Johansson and her boyfriend, Nate Naylor,
showed PDA while out for an after-dinner walk in Paris last night. They dined at the restaurant Schmuck with another pair of friends, with Scarlett toting a Tila March bag. France is Scarlett's latest European destination this Summer. Earlier in the season,
Scarlett wore a bikini
to hang out on a yacht off the coast of Sicily's Taormina. Nate didn't appear to join her on the Italian excursion, but he broke from work in NYC to link up with Scarlett in the City of Lights. She and Nate are going into their first year as a couple — 
Scarlett and Nate Naylor
were first spotted together back in January, after dating out of the spotlight for a few months.