Sienna Miller and Tom Sturridge Walk in NYC With Marlowe
Sienna Miller and Tom Sturridge Tackle Cold NYC With Marlowe
ADVERTISEMENT ( more slides)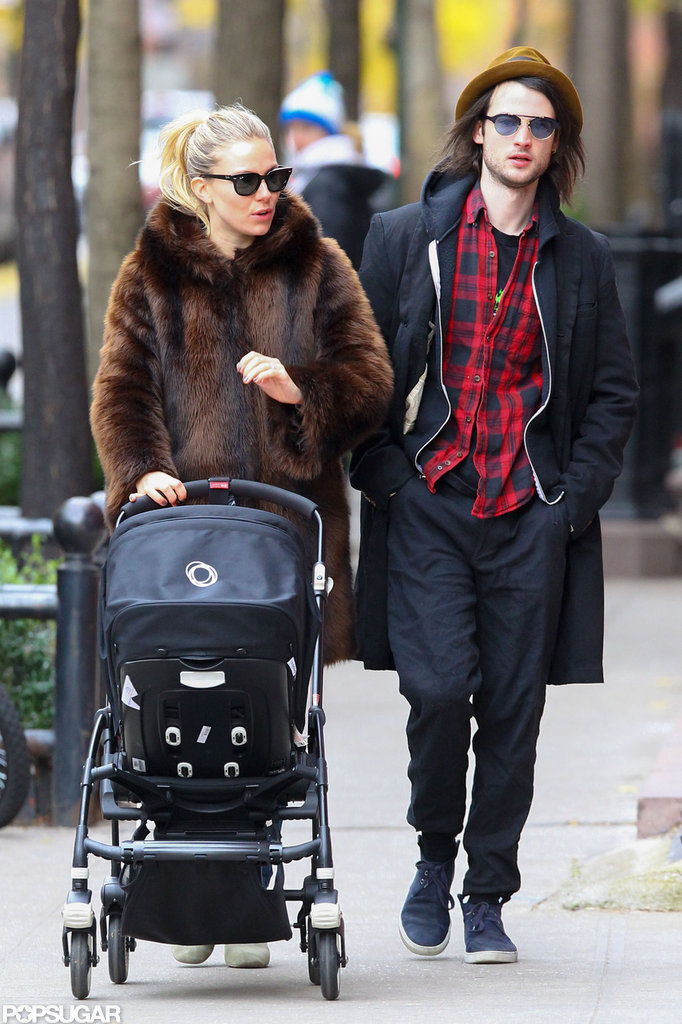 1
Sienna Miller and Tom Sturridge Tackle Cold NYC With Marlowe
Sienna Miller and Tom Sturridge took a walk in cold NYC yesterday with their daughter Marlowe. The whole family was braced for the chilly temperatures, with Tom donning a hat and Sienna in a long fur. Marlowe, meanwhile, stayed snuggled in her stroller. Sienna and Tom have been in and out of NYC over the last few weeks. She was doing press for her HBO project
The Girl
, which debuted earlier this month to so-so reviews. Another of her movies is currently in production.
Foxcatcher
, costarring Channing Tatum, is being filmed in Pittsburgh at the moment.
Channing's been spotted on the Pennsylvania set
, but Sienna may be lying low while she's in Pittsburgh. She memorably faced a serious backlash after referring to the town as "Sh*ttsburg" back in 2006 while there making
The Mysteries of Pittsburgh
.